FORD 6 DISC CD CHANGER TO PIONEER HEAD UNIT?????
---
HI!... O.k I have a PIONEER head unit PART # DEH-P5800MP, in my 2007 RANGER. I just bought a 1998 EXPLORER center console to install in the ranger. The center console came equipped with a FORD (made by CLARION) 6 disc CD changer in it. I also have the wire harness that goes from the CD changer to the back of the factory Explorer head unit. Is there any way I can hook up the FORD 6 disc CD changer to my PIONEER head unit to make use of it? Is there a way of using the factory harness or is there a after market harness I can buy to make it work?
Any help would be great on this. I'm not a stereo guy, so please use laymen's terms. lol!
Here's a pic of my head unit :
Here's a pic of the CD changer :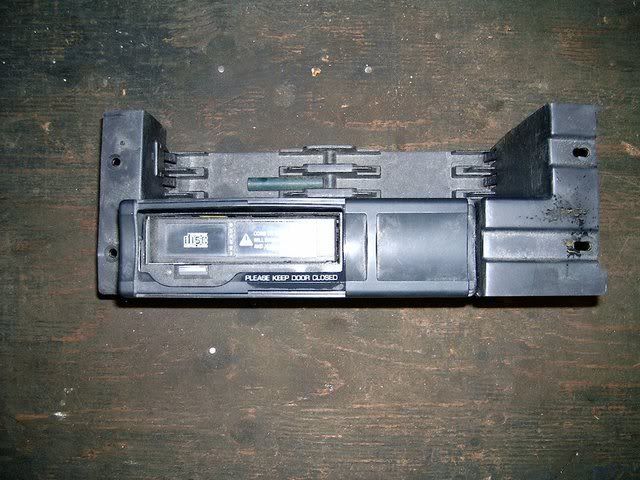 ---

_________________
"2007" RANGER SPORT.
DERALE 16" ELECTRIC FAN, ASP CRANK PULLEY, CUSTOM CAI, 4.10 gears, TP tune. 1/4 = 14.42E.T at 93.18MPH 2.0 60FT. ALL N/A 13.83E.T at 96.35MPH 1.91 60FT. on 40H.P dry shot.
"1999" F-150 SPORT.
BUILT 5.4, (8.4:1 compression) ALL N/A 354RWH.P/392RWTQ 1.8 60FT. 13.60E.T (on 7 cylinders)
"1983" PRO STREET RANGER.
408 STROKER, (700H.P) ALL N/A tubbed, caged.

JUST SAY NO TO CLUTCH FANS