How-To author:
chevyslayer925
Original thread:
http://www.ranger-forums.com/f59/how...angers-104110/
Let the modding Begin!!
_________________________
First and Formost I want to thank Bob (rwenzing) for his help. Also Trepaul i'd like to thank you for helping me out as well.
Advantages: No more chime, Solution to your faulty door adjar sensor.
Disadvantage:Dome light no longer comes on when door is opened. Map lights still work though.
Tools Needed:
Small Flat Head screwdriver
1/4in drive ratchet
1/4in drive 9/32nd socket 6pt
Hard Factor 1-10
2
Step 1. Located the 2 screws holding your bezel in place, remove them. Once removed; gently pop the bezel off. If your 4wd you may need a small flathead screwdriver to help pop the connector off your 4wd switch. Disconnect all your plugs including your radio harness and antenna.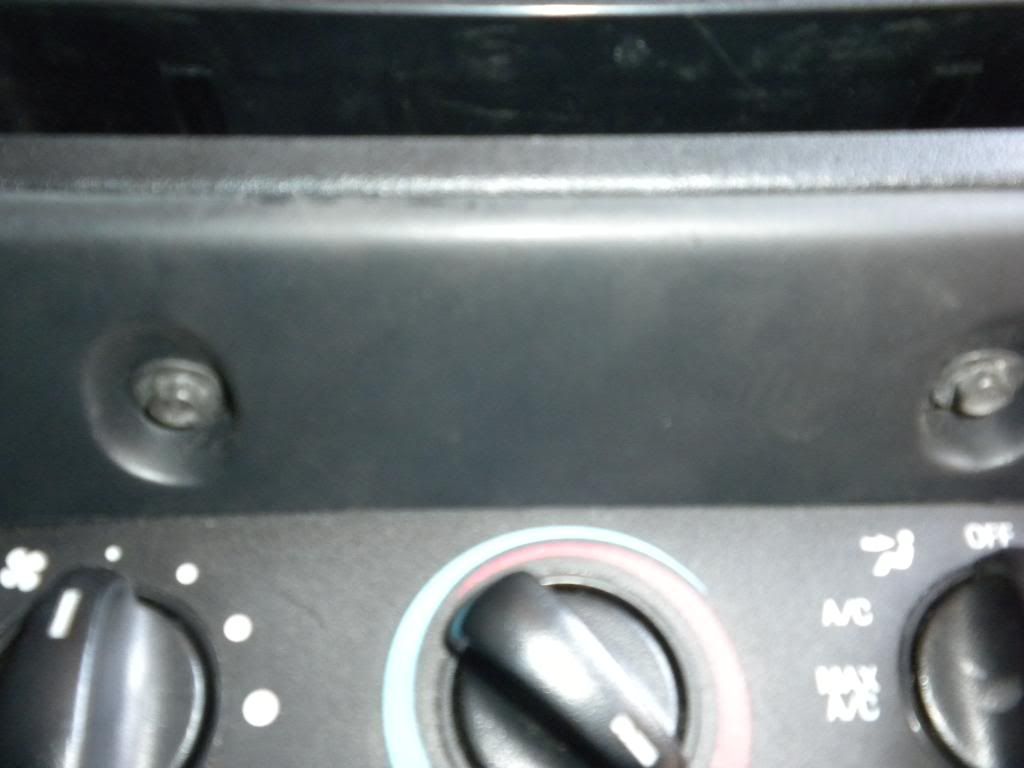 the 2 screws are located just above your HVAC controls on your bezel
Step 2. Remove the plastic duct work. Its bolted in with 1 9/32nd bolt. Refer to picture below for reference. The plastic piece may take some wiggling to get out.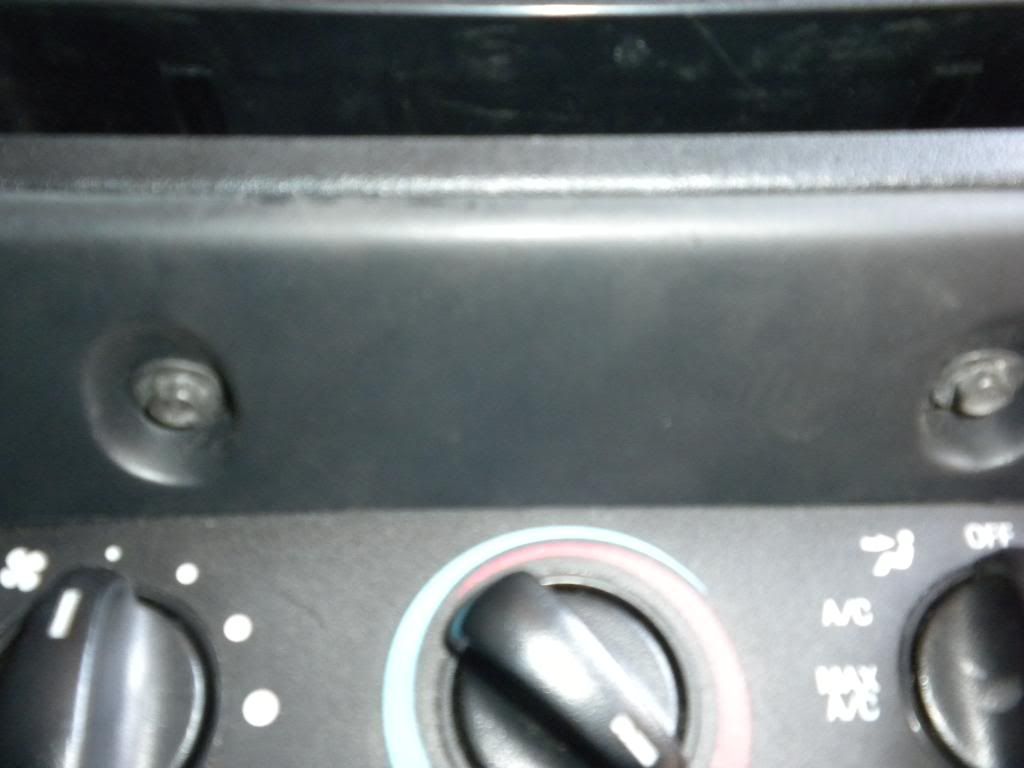 Step 3. Locate your GEM; its to the left of the plastic duct work. It should have 4 connections 3 facing you and one on the bottom. Refer to the picture below for reference.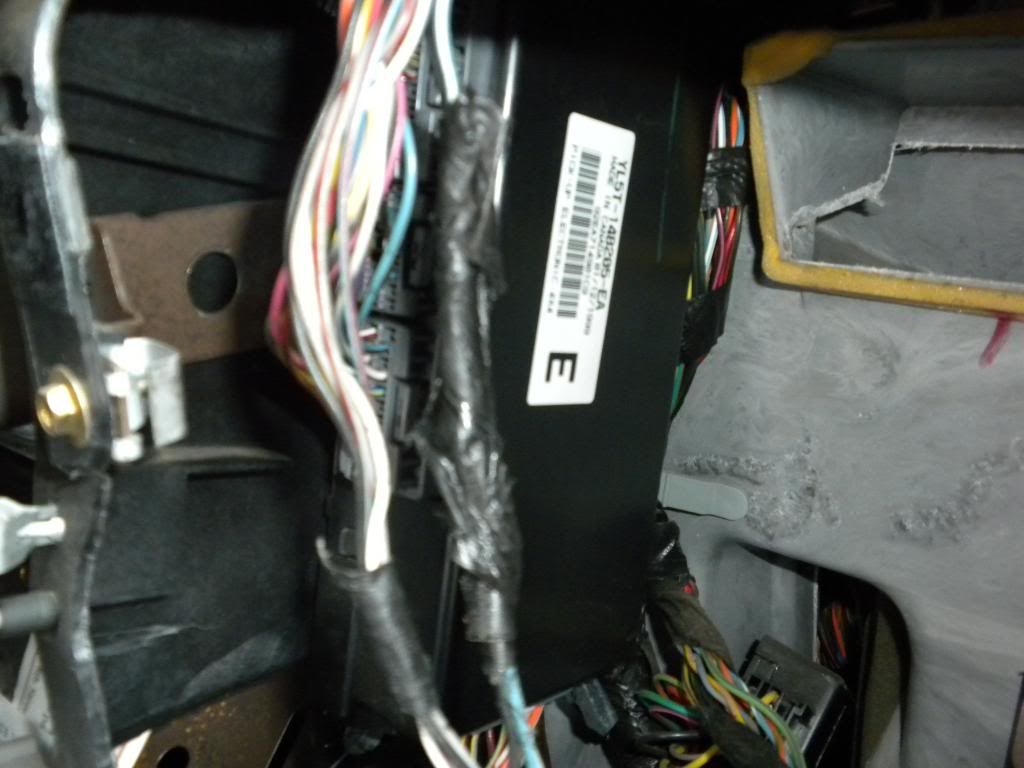 Step 4. The top connector in the row of 3 is the one you need; to make things easier for yourself disconnect all 3 connections on the side facing you. You may need the small flat head again to help the connectors out.
Step 5. Locate the yellow wire with black stripe on the 26pin connector( top connector facing you on GEM) this is your driverside door chime.Cut it The wire to the right next to it(gray with red stripe) is your pass side and ext cab door chime. Cut it, but,
BE CAREFUL! there are two wires that are gray w a red stripe. the one across from the yellow/black is for your electric tcase. DO NOT CUT IT!
yellow wire with black stripe, notice the gray/red wire next to it. do not cut wire across from it(closest to you in the picture,gray/red)
Step 6. Reconnect the connections. Reinstall plastic duct work. Hook up all connections on bezel.
Step 7. Pat yourself on the back. Job well done.
If you need more pictures i will gladly post more.