We had a Florida Ford Ranger meet at Buffalo Wild Wings today in Clermont. Had a pretty good turn out. Here are some pictures from the meet.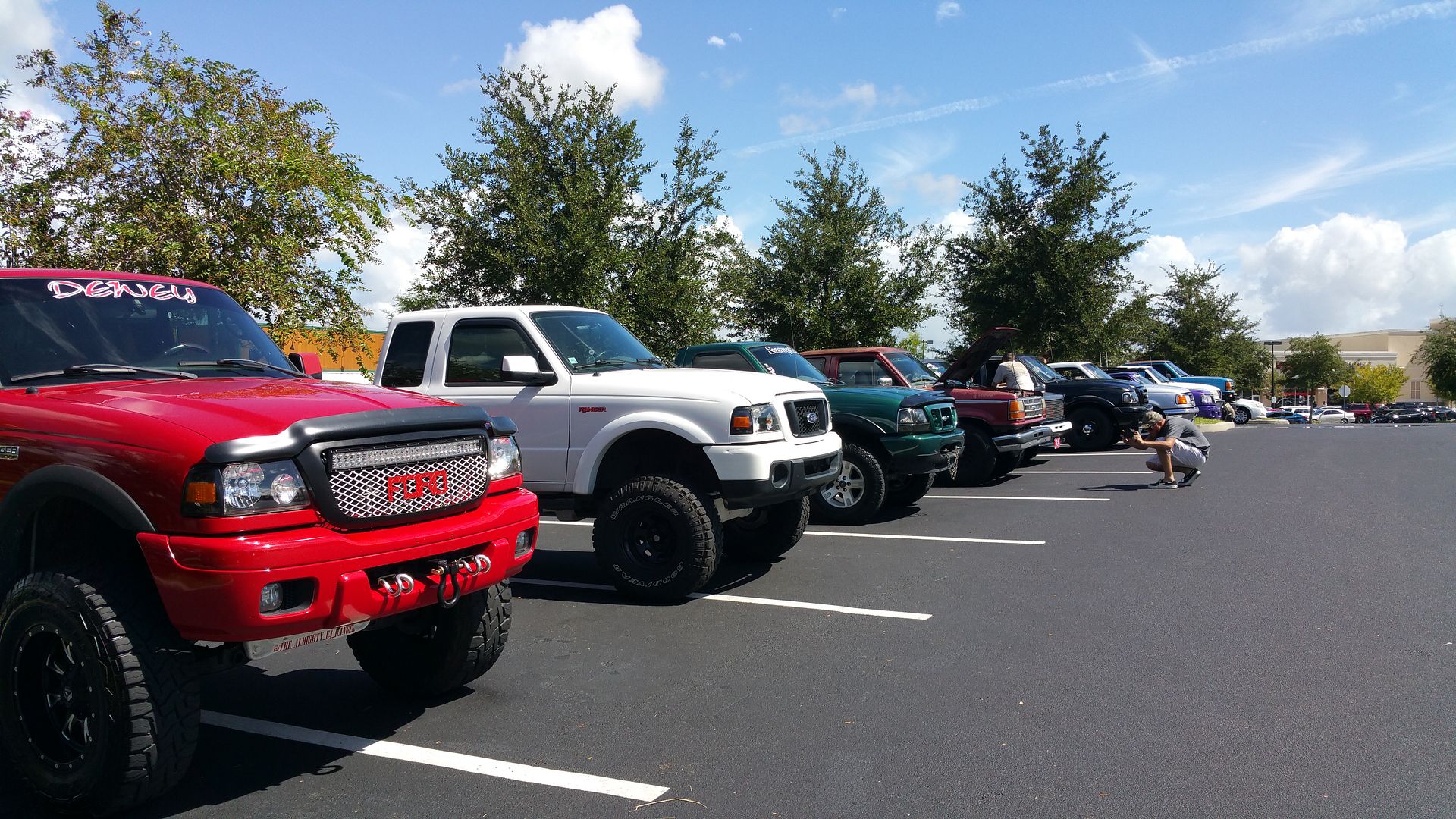 Apparently neither Shaun or I can park
Shaun should have some more to add.
Also, to any R-F members, you are more than welcome to join the Florida Ford Ranger page on Facebook. We typically do meets every month or so. I'd love to see some more R-F guys make it. Today there was myself, Shaun(Fordzilla80), Jordan(Goofs04Edge), and Austin (swampcat)and of course, my wife(NlovewithDeweysranger)
---
2005
E4
EDGE
182CI of FURY
!
35x12.50 Toyo R/T's, 18x10 Fuel Throttles, 4.88 Yukon gears, Eaton TrueTrac L/S, Cobra 12" Disc Swap, Bastard Leafs, 2" Shackles, Lift Spindles, Bilsteins, Traction Bars, Flowmaster Delta 50 Series, 250AMP alt., +06 Facelift, Custom Grille, HIDs, Escape Leather Buckets, Pioneer System
IG @The_Almighty_E4_Ranger