Tire Clearance q's w/pics, need some input
---
I have 5.5" lift, 4.5" in rear (3"block, AAL) and am doing a BL when I get my efan and UD pulley in the mail here in next couple weeks. I thought 35"s would fit, but I'm having second thoughts now. The front will clear no prob I think except at full turn maxed supension mabye, minor though. The rear is what concerns me, I decided to test the travel and took some pics. The 32" fit almost perfect, 33"s would be perfect.
What are some opinions and thoughts on the rear and what tire size I could run with the added BL?
Here are pics:
Drivers side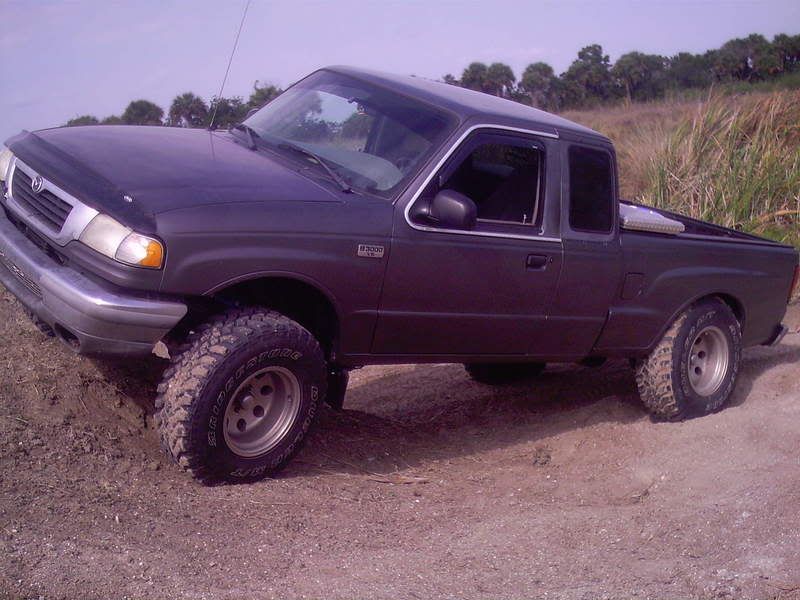 Passenger side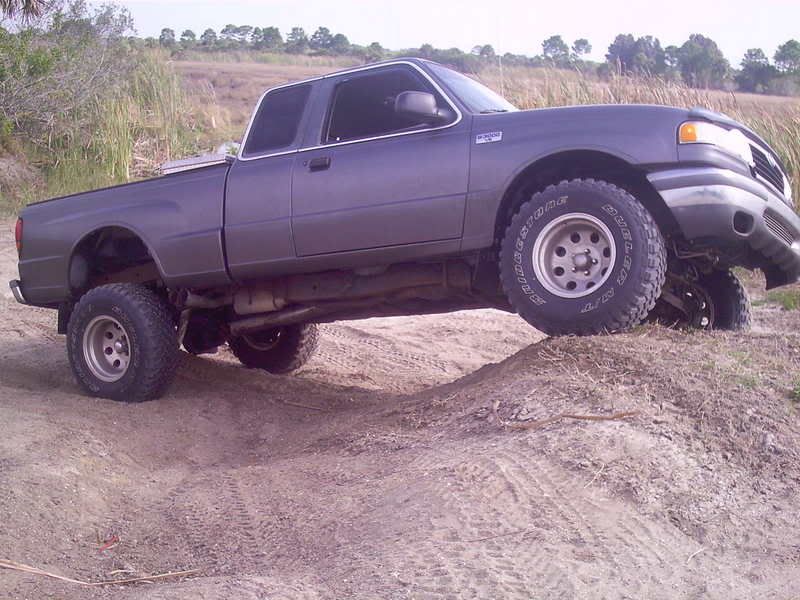 Front wheel well drivers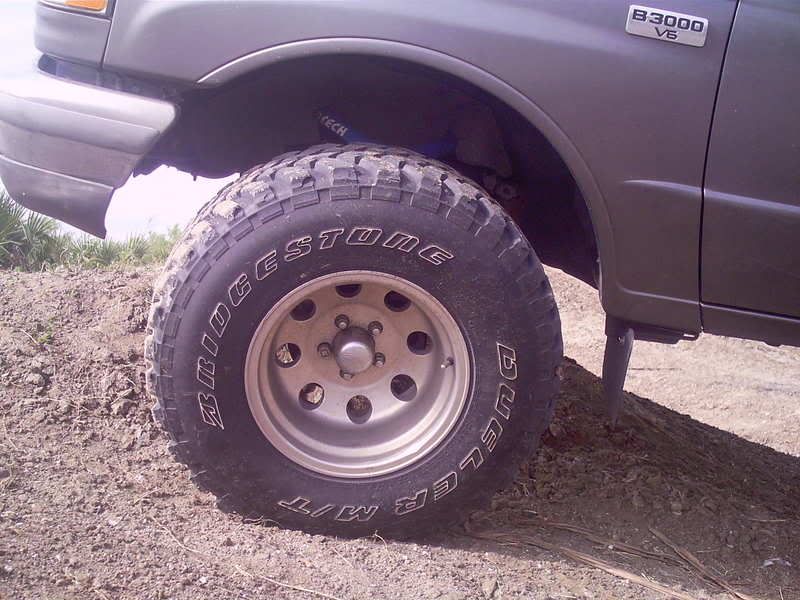 Rear close to bottomed out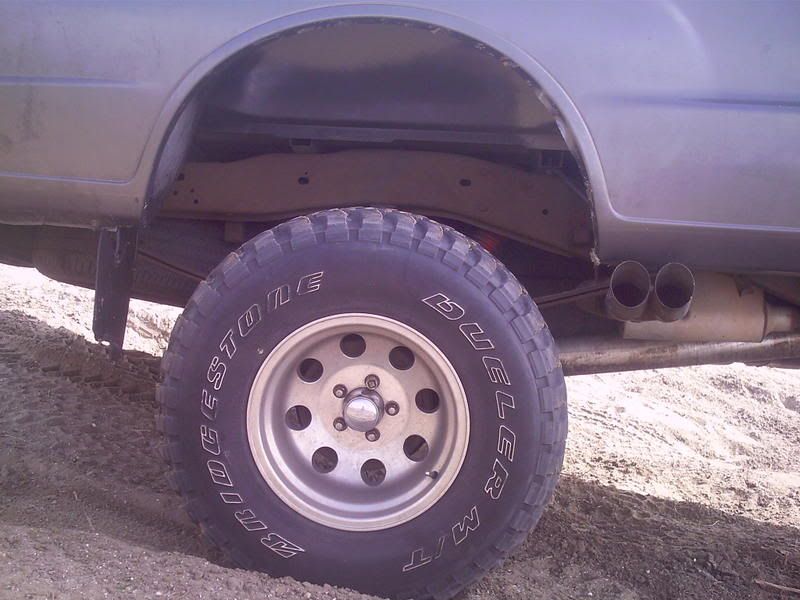 Rear fully tucked in
(where the problem lies......)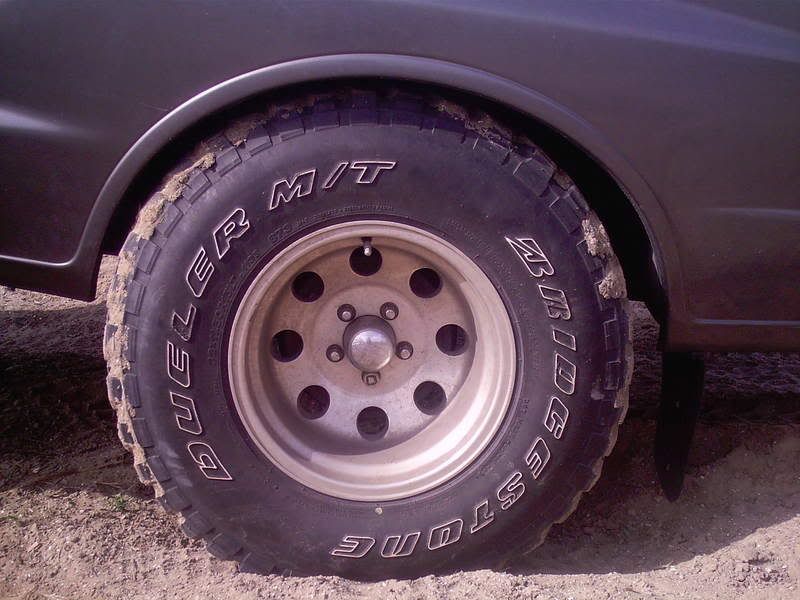 2 more pics for understanding the angle and such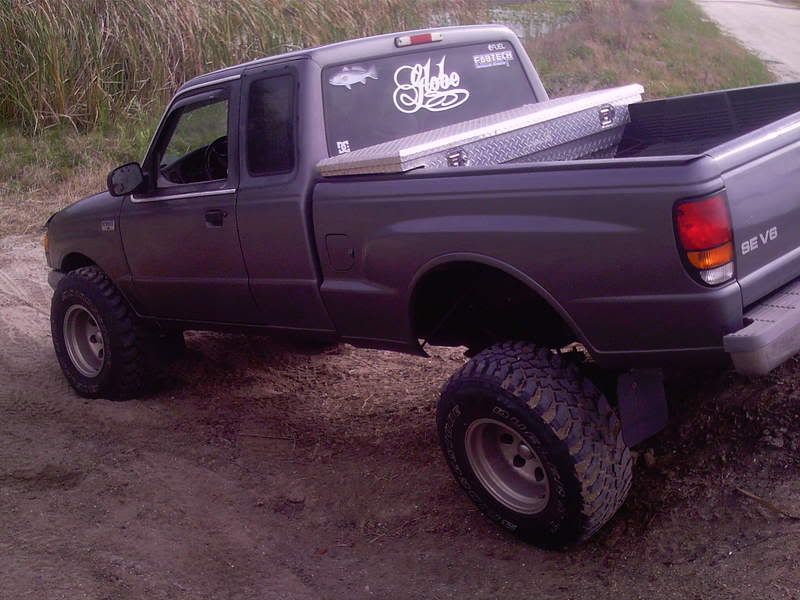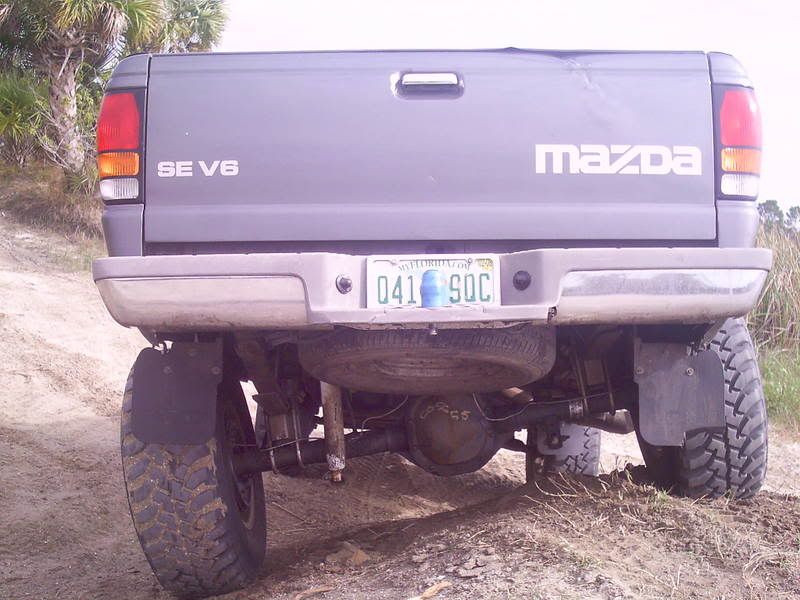 Thanks
---
NEW TRUCK>>> 1990 Ford Ranger Ex Cab, RED, 2.9L 2WD, Manual, 3" Body, 2" coils and blocks, 31" BFG AT's.....
OLD GIRL BEFORE BENT FRAME AND METAL COMPACTOR...... :( Mazda B3000, 99', Flowmaster side exit (passenger,dual tip), MAC intake, Pulleys, Efan, 3" spindle, 2.5" coils and UCA, & 3" bocks, AAL, BL, 15X10 Eagle 057 Alloys, 32X15X11.5 Bridgestone Dueler M/T, 8.8 with 4.10's, Low Profile Diamond Cut toolbox, Sound System, more, more, more here.........
***MyDomain***
<------- More Truck info and pics....
---
Last edited by pushdeck; 02-25-2007 at

01:43 PM

.