For Sale: Supercharger, Install Kit and Cooling for Ford 4.0 SOHC Ranger Littleton Co
08-07-2017
Member
Join Date: Aug 2014
Location: Denver, CO
Posts: 1
Supercharger, Install Kit and Cooling for Ford 4.0 SOHC Ranger Littleton Co
---
I enjoyed this kit and it made great power! It's on ebay motors, asking $1,150 I live in Littleton Colorado 80128
I estimate it was putting down 265hp and 300ftlbs to the tires!!! Compare that to the weak 175 horses and 200ftlbs to the ground stock. That is a big increase, about 50%, tire smoking, power increase!!!
I got 7lbs of boost with a 2.8" pulley at a 5,400'. That should be closer to 8lbs at sea level. The cooling of the water and methanol increased performance considerably and was needed at boost pressure over 6lbs. I am selling as I decided to build a V8 Explorer, need the additional seats, and will likely put a turbo on it.
I have over $2,500 in this kit and am asking less than half of that, a fair price. I will accept no lower offer, it will sale eventually to someone who appreciates what it cost.
This Banshee Supercharger Kit is designed specifically for the 2001 & 2002 Ford 4.0 SOHC Ranger (but) is compatible to all Fords 4.0 SOHC vehicles and (may) require "minor" changes. The (most prevelant) for the "Ford Ranger is that Ford used 4-different sized fuel line connectors.
Description:
The manifold is aluminum, The are 2-1/8" threaded pipe plugs in the manifold for sensor, water or alcohol injection, etc. and 1-3/8" threaded pipe plug to relocate the IAT sensor.
Eaton M90 from Thunderbird Coupe, rebuilt
Snow Performance Stage 1 Water and Methanol injection kit!
Manifold Assemble - (mounts supercharger to the heads)
Intake Plenum - (supercharger inlet to the throttle body)
Throttle Body Spacer - (mounts between intake plenum and throttle body)
EGR Extension Tube - (extends egr tube from original location to the new)
Throttle Cable Mount - (relocates accelerator cable to the new location)
Bypass Valve - (equalizes pressure on both sides of supercharger when boost is not needed.
Serpentine Belt - (replaces factory belt)
Air Duct Hose - (connects throttle body to air inlet tube)
Mounting Bracket - (to support egr vacuum control)
Fuel Rail Kit - (includes 2-5/8" ID Fuel Rails, Fuel Block, AN-8 Connectors and Hoses)
Nuts, bolts, and washers to mount all item's listed above.
(Items Not included)
Vacuum Tube - (pcv connection from drivers valve cover to throttle body)
Electric Wire - (to extend wire to idle bypass valve)
Misc - (gasket material, silicone gasket sealant, and lock-tite.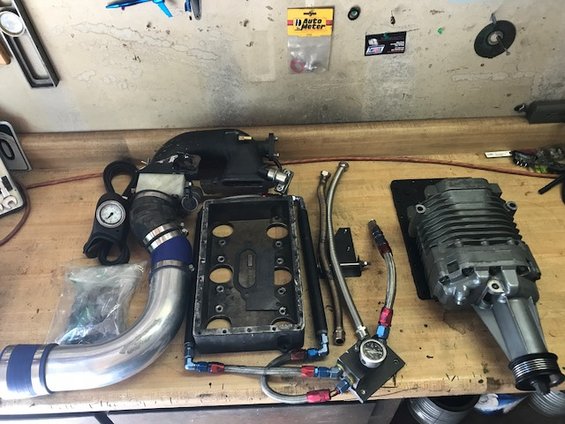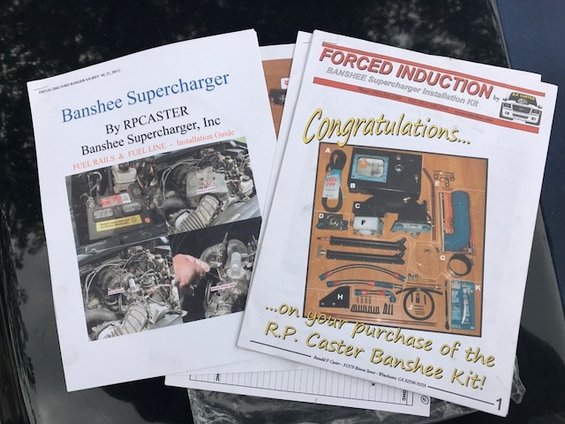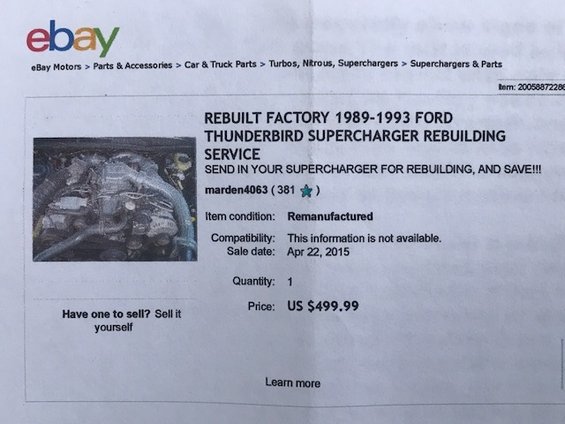 Thread
Thread Starter
Forum
Replies
Last Post