I completely forgot...
04-10-2012
I completely forgot...
---
I completely forgot I was on this forum until receiving and email about it.
Some updates on the truck.
Here how she was when I first joined up:
Here's how she ***** now:
Additions:
3 in PA body lift, 33/12.5 r 15 BFG M/T KM'2s, 15 inch American Racing Outlaw II's, Double din touch screen Pioneer, 10 in subwoofer, infinity speakers, Mustang dome light, LED third brake light, tinted windows, ultragauge vehicle monitor, TSC toolbox, HID headlights
Things to come:
New exhaust is on the way (Flowmaster 40 series), Regearing to 4.56 with possible aussie locker in rear, painting wheels and tool box black, tinted tail lights, and a few other possibilities.
I am pretty active on other forums as well. I have had to replace wheel bearings in the front (that also came with all new rotors, pads, and calipers) and recently had to replace the clutch and slave.
Here is a pic of the clutch. My mechanic said it had been burnt up for a quite a while so it wasn't me that did it. I've only had the truck since Sept 2010.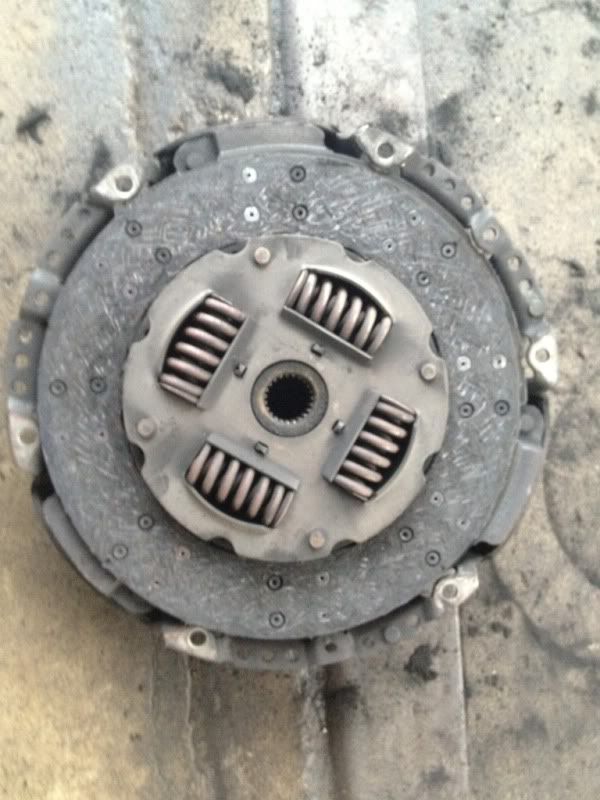 04-10-2012
04-10-2012
The wheels I got for a steal, so I picked them up when I got the tires. I plan on painting them black sometime in the near future once I find a good enough shop that'll do it but not charge out the a**. The original wheels I wanted were discontinued before I could buy them and there weren't that many other choices I found online in a 15" wheel. 15 inch wheel FTW because price of tires goes down
04-10-2012
04-12-2012
04-12-2012
06-07-2013
Stock is 15x7
A lot of people run a 12.5 on an 8. Did it on my last truck and now this one with 0 issues and perfectly even wear
Thread
Thread Starter
Forum
Replies
Last Post
SOHC - 2.3L & 2.5L Lima Engines