For Sale: 01+ Smoked One Piece Halo headlights/HID - KY
07-26-2012
01+ Smoked One Piece Halo headlights/HID - KY
---
$125 shipped.
I bought these from clinton, (
https://www.ranger-forums.com/interi...led-pa-134673/
)
But I decided not to keep them. Nothing wrong with them, just the blemish on the front (as clinton mentioned in his thread)
I have a little too much going on right now for projects, and my lights are OK now. These lights actually look really good, they are smoked nicely and don't look nearly as ricey in real life as they do in these pics.
It also includes HIDs and ballasts.
I hooked one up and it worked. there is some extra wiring from the regular headlight that should be wired as well (for halos an LEDs)
Here you can see the spot on the headlight. It is on the inside.
This is what they look like on a truck, though I feel like these are darker than those in the photograph (which minimizes the rice)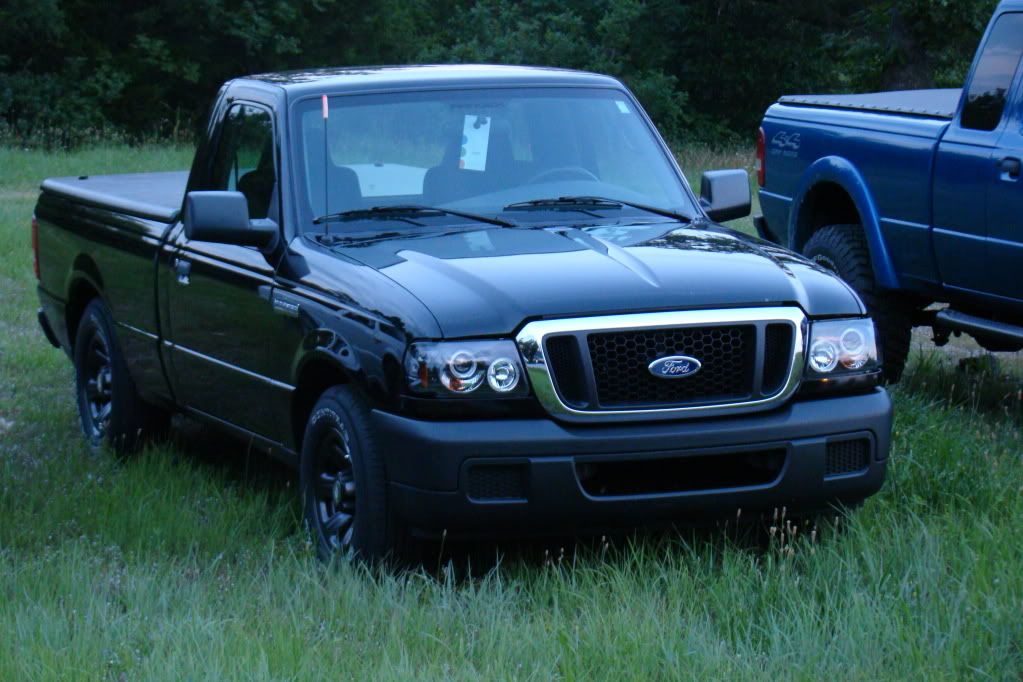 Will consider trades for dolla bills or a lifetime supply of taco bell.
Payment shall be in stainless steel briefcase full of cash, or paypal.
---
Last edited by SteelDirigible; 07-26-2012 at

04:21 PM

.
07-26-2012
what bulb size are these? i just picked up a set with no bulbs for the projectors and its looking like stock 9007s dont fit. what bulb # are they, and are you willing to separate the hids from yours? cash (paypal) in hand.
Thread
Thread Starter
Forum
Replies
Last Post
Interior, Exterior, Electrical, & Misc.
Interior, Exterior, Electrical, & Misc.
Interior, Exterior, Electrical, & Misc.
General Technical & Electrical