For Sale: Trying again... 98-up Regular Cab Clarion subwoofer (OH)
10-18-2009
Trying again... 98-up Regular Cab Clarion subwoofer (OH)
---
Alright guys, im putting this back up here, trying to get it out of my closet...
Clarion PSWFRGR Subwoofer for behind the seat
It says its for 93-97 but upon research i found out after 97 they changed the years it worked for just not the model, and the wiring i have for it is for a 98+ Radio
So this should work in every ranger from 98 on up...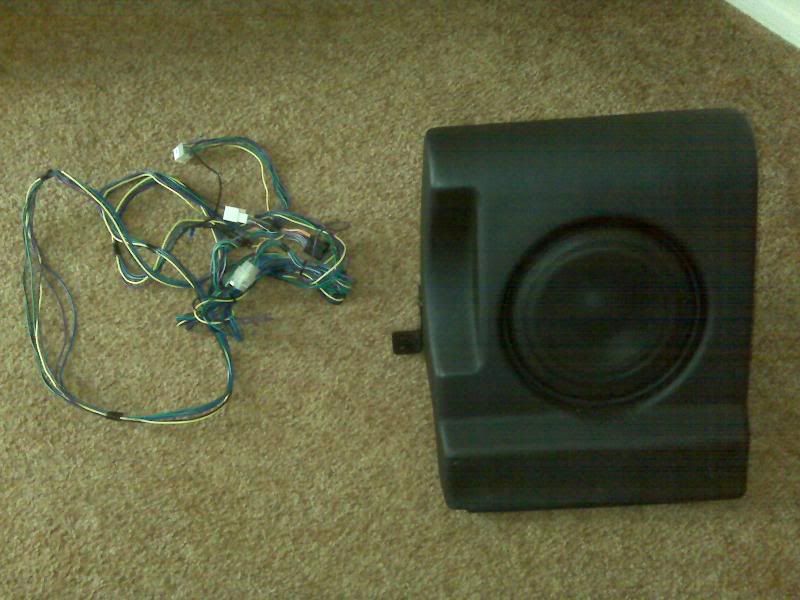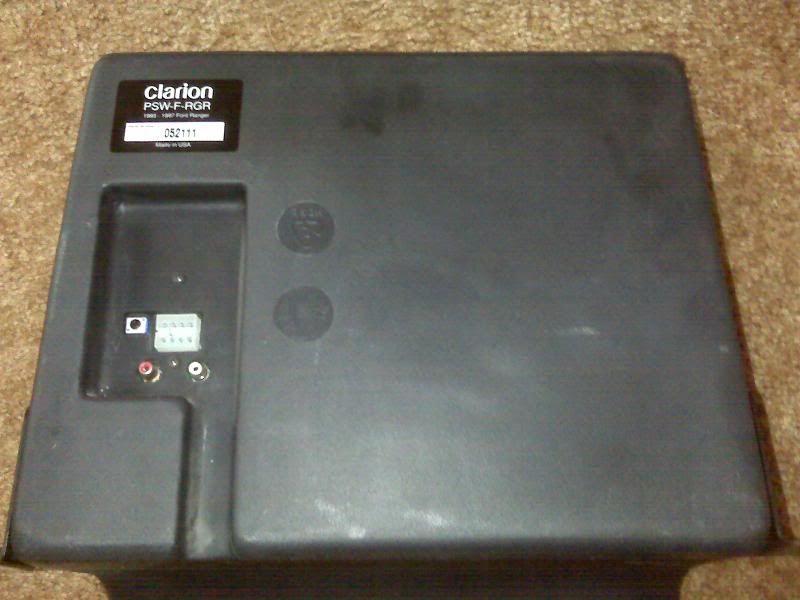 8" special-design Clarion subwoofer and a built-in digital amp (40 watts RMS, 100 watts peak) that works with both RCA or speaker-level inputs
$100
shipped to whomever wants it
-Brad
10-18-2009
10-19-2009
couldn't it technically fit in a ext cab?
10-19-2009
Im sure you could make it work in an extended cab....

Im right off of 261 in Kent, those apartments just past mikes place on the right hand side, where are you at Jeff?

-Brad
---
Last edited by ThatGuy; 10-19-2009 at

09:17 PM

.
10-20-2009
Should be about the same as shipping it here stateside... afterall canada is like the 51st state, only with a totally different style government and a lot of french speaking people lol Let me know if you want it.

-Brad
Thread
Thread Starter
Forum
Replies
Last Post
Interior, Exterior, Electrical, & Misc.
Interior, Exterior, Electrical, & Misc.
General Ford Ranger Discussion
General Ford Ranger Discussion