So me and Kyle hit up Slaughter House Gulch trail today. It's usually the first trail I run every year to kind of break in the new parts I installed during the winter. And since neither of us had gone off roading since the explorer leaf springs, 2" shackle and explorer axle swap with 4.10s we installed in September. We decided it would be a good day to do so.
Onto the Pictures.
Not to bad of flex for just explorer springs and a 2" shackle.
Then Kyle wanted a go at it.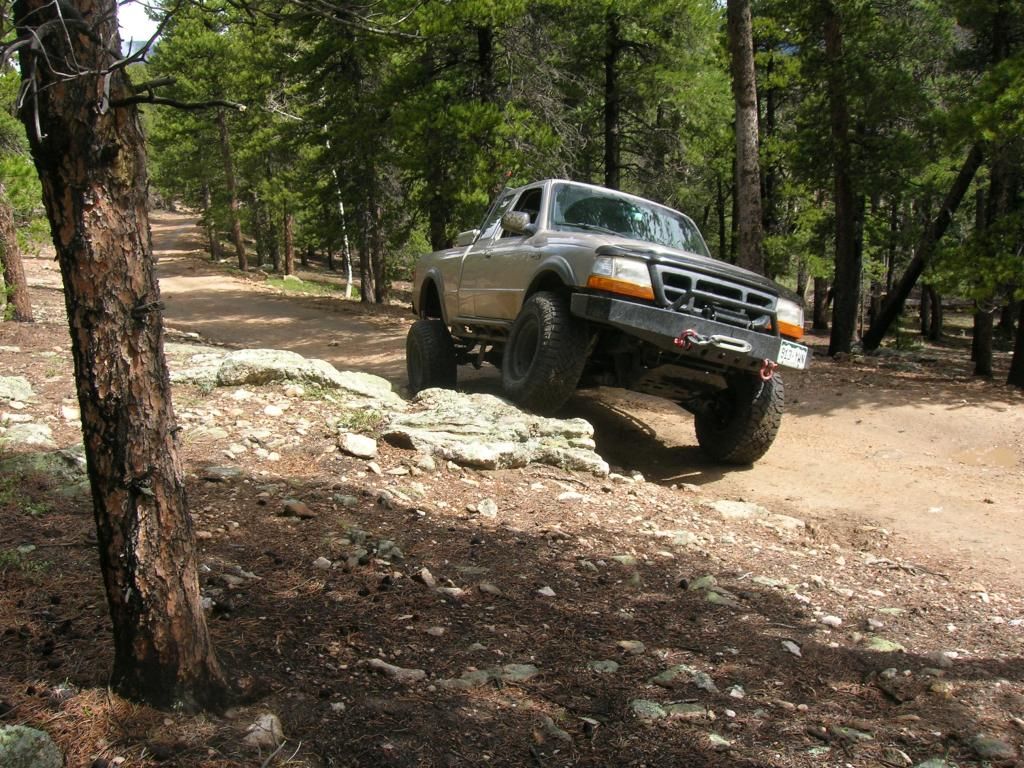 After the "hill climb" which I have some videos of is some woop de doos. Here's kyle standing by one to show how deep they were.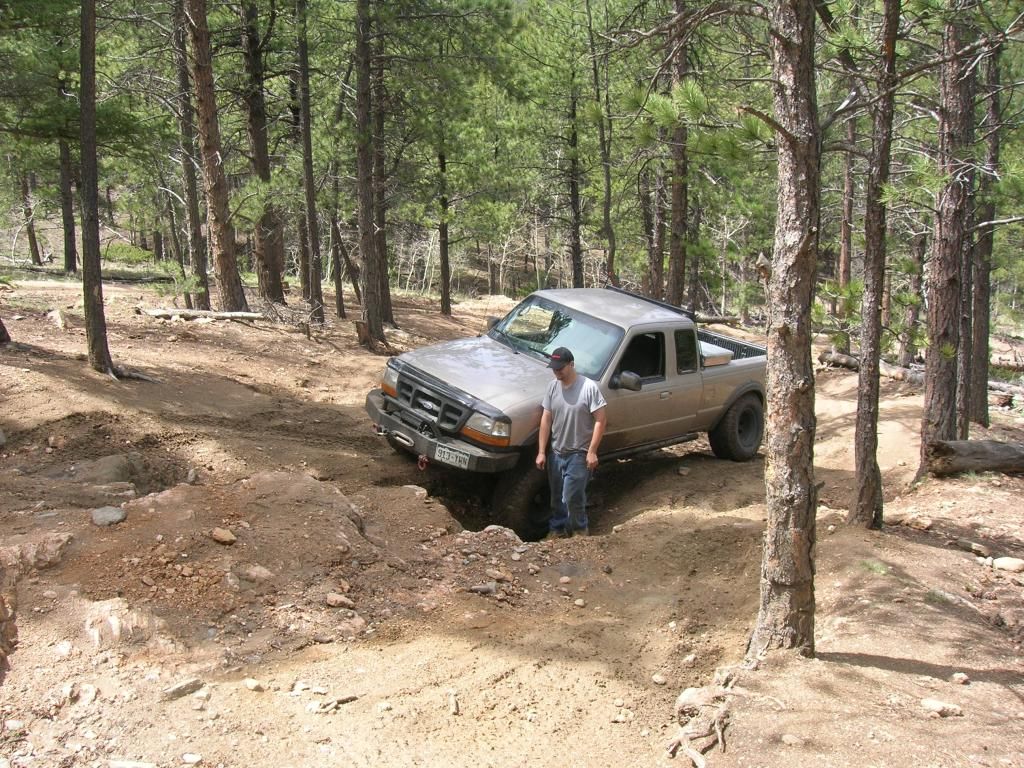 And getting ready to leave the trail.
And of course the videos. Sorry for bad quality, I couldn't find the charger for my good camera so I had to use a ancient camera today. Thinking about buying a go pro and a mount and just mounting the go pro on the outside of the truck and film the entire trip.
Kyle climbing the hill
Kyle taking the easy route on the woop de doos
Then kyle went back down and attacked the deeper route
Then I went back down and attacked it
Then we found a nice spot to do some jumps
My Attempt at a jump
Kyles first attempt at jumping
Then he tried again