Hello all,
Just recently acquired a little 1990 Ford Ranger. I'm going through some maintainence right now and was just wondering if anyone could let me know I'm headed in the right direction.
It idles slightly rough, missing just a little bit. Nothing major. - I'm having the plugs and wires replaced. - Is this a good start for fixing this idle issue?
It also makes a squealing noise when I rev the engine high between gears. - Previous owner had bought a timing belt, but never put it on... I'm going to. - Could this be what's making the squealing? (Considering the idle issue. It also bogs between gears when trying to accelerate.)
The shifter is also insanely loose while in gear and out. - I've asked my mechanic to replace the "shifter bushings." - I also posted about this problem on another Ranger forum, and a member directed me to this part below: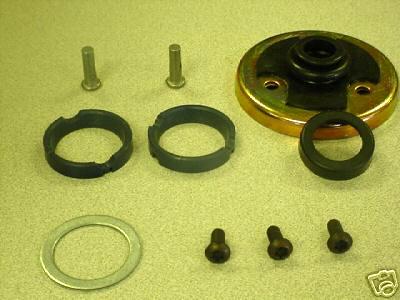 (Really hope the picture works.)
Is THIS what I need to tell my mechanic to fix? Or was I correct in saying "shifter bushings?"
Thanks in advance to anyone inclined to help.
If you need any other information just let me know.