For Sale: (2) Alco 15x7 wheels (5 on 4.5") and (2) 33x10.5x15 BFG MTs
01-02-2010
(2) Alco 15x7 wheels (5 on 4.5") and (2) 33x10.5x15 BFG MTs
---
Hey Guys,
Selling two (2) wheels and tires that I was using on my trailer back when I had a Ford Ranger. They wheels are stock Alcoa alum. wheels, brushed and clear coated from the '04 Level II package. They are 15x7 with a 5 on 4.5" bolt pattern, so they will fit the stock Ford or Jeep bolt patterns. The wheels are in very good shape, with maybe a few small scuffs, but you'd have to look close to see any marks.
The wheels currently have mounted a set of 33x10.5x15 BFG MTs. This is the old style, not the KM2 style that just came out last year. The tires probably have about 1000 miles on them, but it was on a lightly loaded trailer, so they don't show any wear at all.
I'm asking a $150 each with the tire mounted, or I'll pull the tires off and sell for $90 a piece (wheel or tire).
Here is a picture of the wheels and tires as they were mounted on the trailer.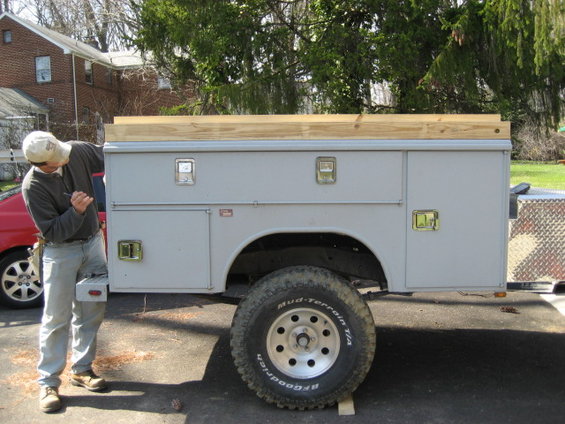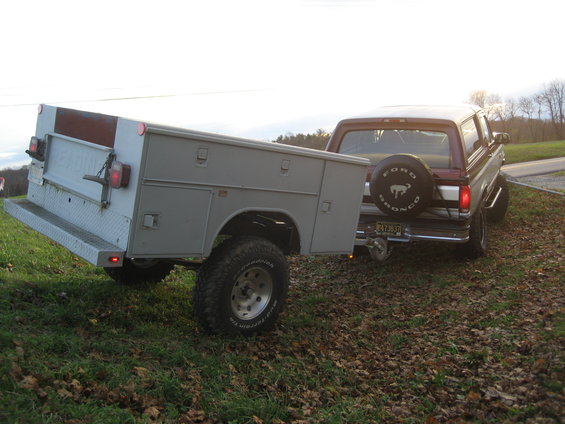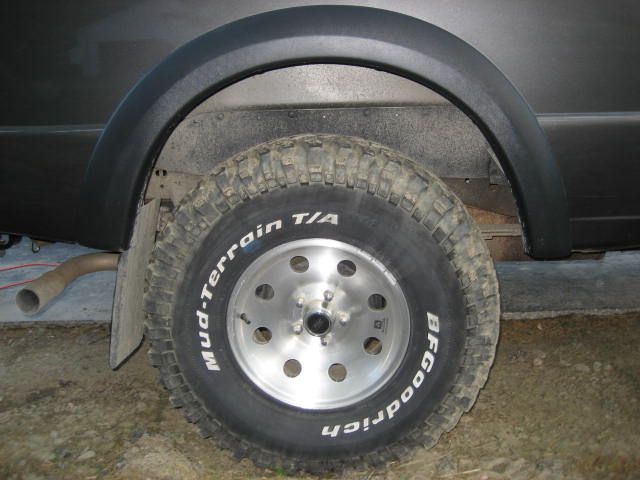 01-02-2010
Bump for a sick trailer and an especially sick Bronco.
Thread
Thread Starter
Forum
Replies
Last Post
Suspension, Tires, & Wheels
Suspension, Tires, & Wheels