205/40zr17 84w american alloy rims richmond hill (ON)
03-08-2009
205/40zr17 84w american alloy rims richmond hill (ON)
---
hey i have a nice set of black with crome lip 17in american alloy rims up for sale i got them in the summer and used them for 1 month. i bought them off a guy used for 750cnd and i would like to get 600 for them. the tiers are not in that great of shape but it is just normal were and tare
205/40zr17 84w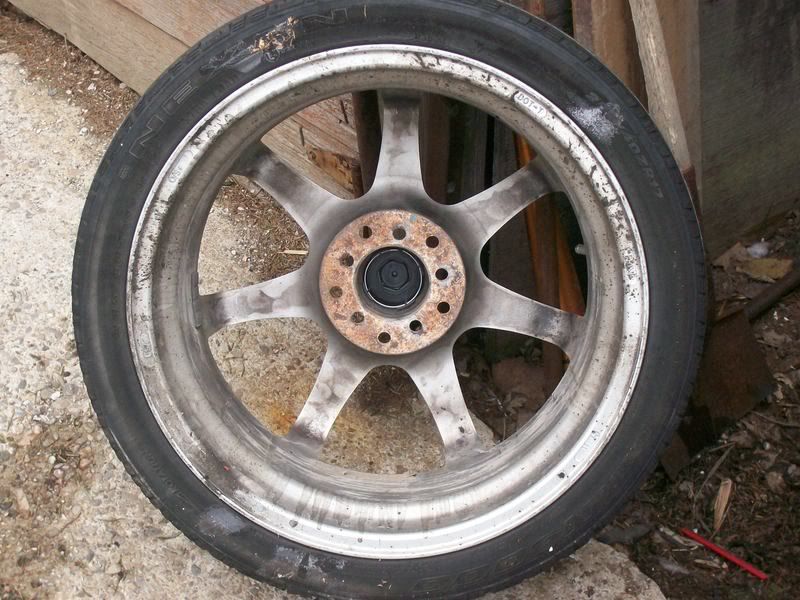 new post because the last one got deleted
03-22-2009
03-27-2009
Would those fit a ranger??
03-28-2009
yea i was going to put them on my b4000

but i found 1 that i like a lot better
03-28-2009
Good lookin wheels, not my thing though man. Good luck on the sale
03-28-2009
oh and did you post them on kajiji.ca i sell tons of stuff on there and it goes fast.
03-28-2009
yea there on kijiji ill try them on my mom s10 if they fit that thay should fit a cav
03-29-2009
donno never had them on in the winter
04-13-2009
Thread
Thread Starter
Forum
Replies
Last Post
Ranger Products, Company, & Member Reviews