For Sale: Amer Racing Wheels and D30 Solid Axle
06-30-2010
Amer Racing Wheels and D30 Solid Axle
---
Have a few parts that Im selling. First up is a set of 16x8 American Racing Polished aluminum Baja Wheels. All in decent condition, minus a few minor cuts on the inside of the rim where the previous owner cut the tires off. I had tires mounted on them for 2 years with no leaks. 2 also have a little curb rash due to my younger days rubbernecking at a girl at the gas station pumping gas. haha. (things havent changed, I just got bigger tires). They've been sitting for a while. Im in the process of cleaning and polishing them now.
On my buddies jeep before polishing them(my old ranger beside it with his tires on it)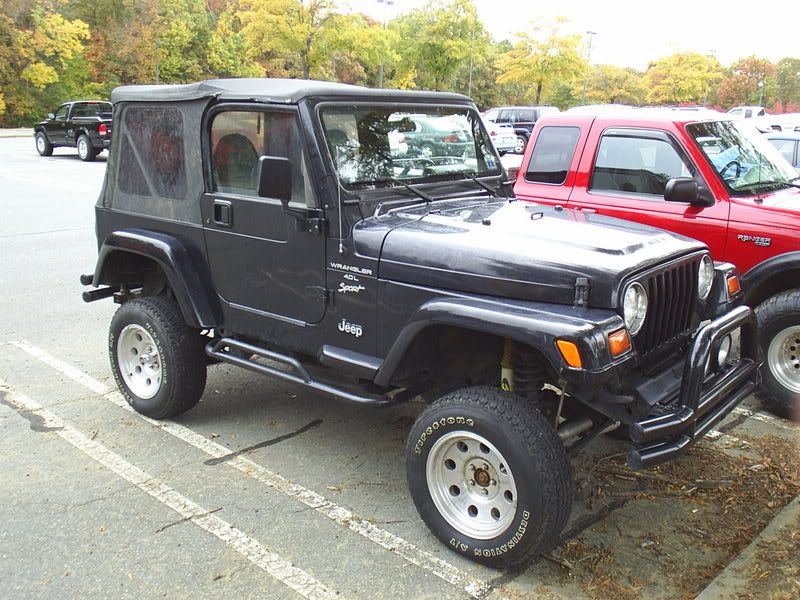 The Center Caps are missing. Im asking $200 for all 4 or best offer.
Next Up is a Dana 30, I doubt that this will help anybody here due to the rangers being passenger side drop(If I remember correctly).
I have a near complete Dana 30 High Pinion solid axle. Missing one steering knuckle, and the wheel bearings should be replaced. Gears are 3.55 open. Came off a Cherokee, so it is drivers side drop and mounted with upper and lower control arms and coils. $100 or best offer.
Looking for pickups only because all this stuff is kinda heavy. I'd be willing to meet as long as its reasonable.
06-30-2010
Rangers are drivers side drop.
Thread
Thread Starter
Forum
Replies
Last Post
Suspension, Tires, & Wheels