Up First are the Pro Comp A/T's 31x10.5x15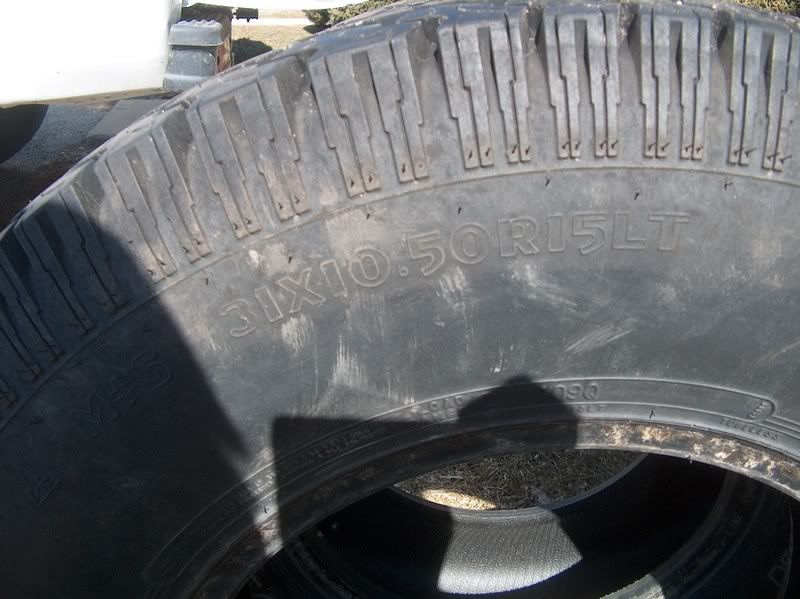 Ok, I thought it was $50 a piece but I was wrong it was $75 for both of them. Just looking to get my money back. I've never had them on my truck.
Next, My spare that hasn't seen daylight since I bought my truck. Its a Firestone Wilderness 235/75/R15.
As far as a price goes. Lets say $30? Just need to get rid of it once my new wheel comes in.
Last but not least. (I can't believe I said $125 for these) Are the 4 other tires on the steel rims. They are Kumho Touring 225/70/15R Tires. Two of them are bald on the inside do to a wicked camber issue. All I really want is some money for the rims, maybe $50-40. Tire are a bonus. They would work great if you wanted to swap rims with another truck that would just sit or decent winter tires. I also have all lugs for these four somewhere.
Baldness Pic (remember 2 of these need to be replaced)