Checking Interest: 255/60/17 Pirelli Scorpians/17" Dale Jr Octanes (PA)
03-06-2010
255/60/17 Pirelli Scorpians/17" Dale Jr Octanes (PA)
---
I bought these off a guy on here, I really dig the wheels, just dont think the overall set up isnt right for my truck. These would look killer on a 2 wheel drive truck, like an 01-03 Edge, or even an Explorer. Have MAYBE 1,000 miles on them. Make me an offer, please no lowballers. This is a $1,400 combo from TireRack.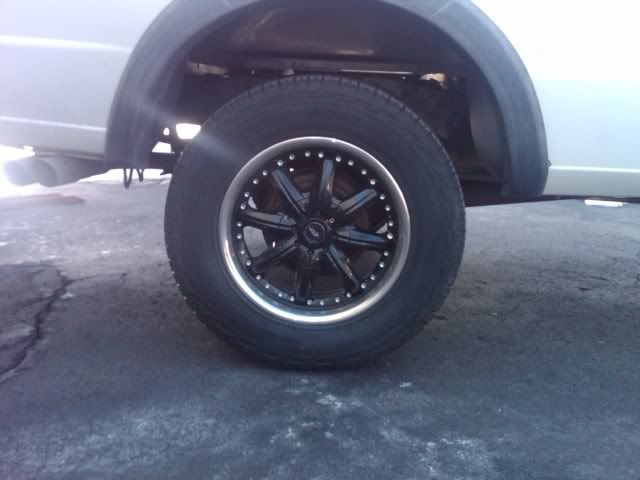 03-07-2010
03-12-2010
04-01-2010
It's a penny for the tread not a nickel. Tires are to big for the wheels
04-02-2010
05-16-2010
BUMP.

Will trade for the stock 16x7 FX4/Edge 5-spoke wheels on decent tires....or Alcoa's.
05-18-2010
05-19-2010
Its a 31" tire, approximately. Backspace and offset, I couldn't tell ya at the moment. They sit in a little bit. Hence why I'm trying to get rid of them. They should be on a 2wd truck or a 4wd truck with bigger meats.
Thread
Thread Starter
Forum
Replies
Last Post
Suspension, Tires, & Wheels
General Technical & Electrical