Hi everyone. I'm new to the forums and new to Rangers. I bought a '92 XLT 4cyl 5spd yesterday and I think I got a pretty good deal for 1900. Runs like a champ and pretty clean inside and out. Starting to rust underneith and behind bumpers but nothing even close to bad yet. Few little things wrong that will cost a few bucks to fix.
This is my first PU and first domestic and I'm hoping to do most all work on it myself but I'm definitely gonna need your guys' help because I know nothing. I just watch Youtube vids and go for it.
So thanks for your future help, people; I'm going to need it.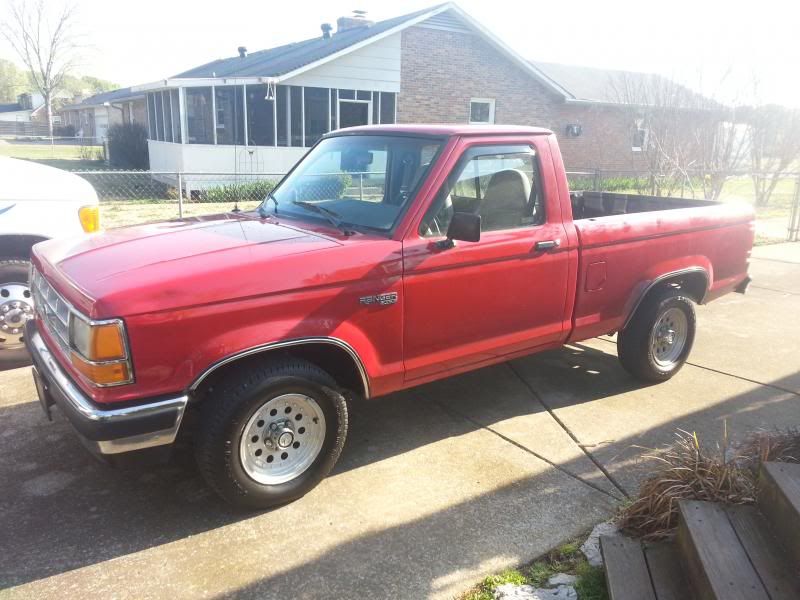 Any tips for what else to look for or common problems? So far all I can find wrong is the gas gauge sometimes works, the startings of undercarrage rust, the brake cable is stretched (i think) so the parking brake doesnt work, and I haven't take off the wheels yet but I have a feeling the brakes are gonna need changing.
So what do you all think? Thanks