Sorry on the delay. Those were the same as I was able to pull up but the colors are not the same.
The 2006 has a black and red wire to the motor. Then a yellow wire, grey wire, tan wire, white wire and brown I think. And is this style. But not orange/yellow motor wires.
The pre 2006 has a orange and yellow wire to the motor. Then a yellow, orange, purple ,tan and another I cant see from my picture. It is identical to this one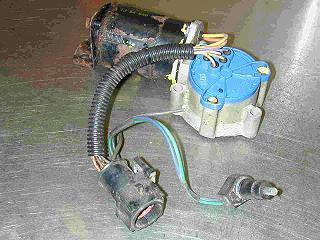 Id assume no matter the wire color the pins inside dont change. If I could get the pin out of the wires on the plastic covers that would be perfect.