Out of room on positive terminal
05-13-2009
Out of room on positive terminal
---
Hi guys,

Is there a splitter that can go on the positive terminal for adding +12V leads? Between my CB,amp, and an off-road light I've crowded the stock clamp. The only thing I'm finding online are distribution blocks for running car stereo stuff...maybe those would be fine?

Rich
05-13-2009
05-13-2009
05-13-2009
05-13-2009
05-13-2009
Ok well....that was easier then i thought, here is a direct link to what you can use.
http://www.wirthco.com/battery-fuse-...7_75-l-en.html
good luck, should be able to go to your local parts store and tell them the comany name and part number and bingo....your part will be on its way
05-13-2009
05-13-2009
05-14-2009
Another option, at least one I am using to distribute battery power to my driving lights,is to use barrier strips (I got mine from radio shack) they look like this and you can get them with more posts than in this photo, the one I used has 8: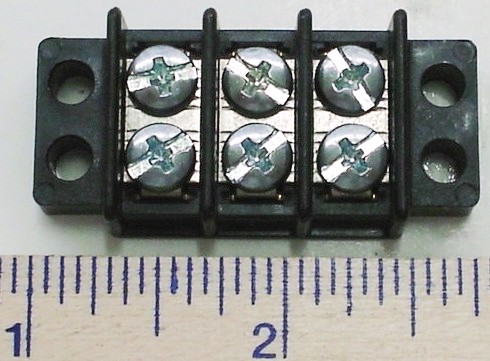 You can see the barrier strip in this photo of the inside of my light relay box in my truck on the right side of the box underneath the relay.
I have one power wire coming in from the power distro studs on the front of the engine bay Fuse/power distribution box.
A handy thing is you can get jumpers to connect the posts together so you only have to run one power (or ground) to the block and can connect as many things as you have open posts for: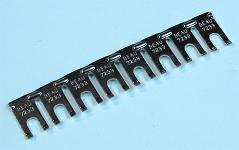 I cut one in half and use 4 connections for power and 4 for grounds for the relays in the above box.
05-15-2009
05-15-2009
http://www.westmarine.com/webapp/wcs...9&classNum=295
I have this one from West Marine. I have the main power coming off the power distribution box positive terminal. I can even use it as a space for additional grounding because it is designed for boats and has ground terminals too.
Thread
Thread Starter
Forum
Replies
Last Post
General Technical & Electrical
General Technical & Electrical
General Technical & Electrical
General Technical & Electrical
General Ford Ranger Discussion