I was tired of everything getting scratched up in my bed because of my bedliners rough texture, as well the texture tearing up my knees when I would get in my bed sometimes. This is why I installed a Bedrug bedmat.
When you first get the mat I would recommend putting it in your bed for a little bit out in the sun with a little weight on the corners. This will get the mat to flatten out nicely before you secure it. You can see that this isn't the full Bedrug so it doesn't cover the sides, only the bottom.
You can see the bottom side is contoured to fit into the ridges in the bed. If you have a plastic bedliner you can get the drop in bedliner version which is made without the ridges so it fits better.
The foam backing is 3/4" thick so it provides a lot of cushion.
Here you can see the texture of the polypropylene material that it is made of. It is very similar to carpet, except it is much tougher and much easier to clean.
The installation is pretty simple. It is held in place by two long strips of high strength velcro.
The mat has one part of the velcro sewn into it already, so your first step is simply attaching the velcro pieces to eachother. Do not remove the backing yet.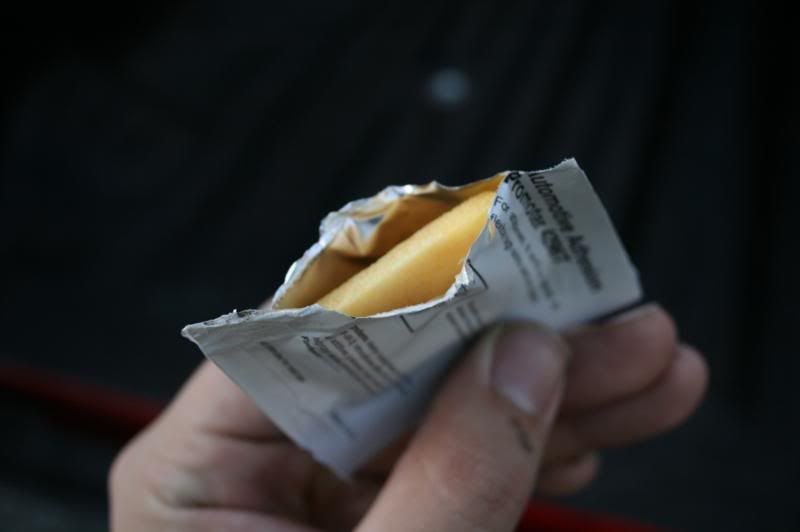 Our next step is going to be to use the included adhesion promoter pad on the surfaces the velcro will be adhering to.
All you want to do is simply wipe the areas that the strips will be sticking to.
Next begin to remove the backing, exposing the adhesive backing of the velcro strip. First do only one side.
Peel it all away.
Now press it down, using force to push it hard so that the adhesive backing sticks well. Repeat on the other side and that's it, you're done!
The Bedrug material is a very knee friendly surface, it is extremely comfortable when crawling in to get something or move something around. The thick foam backing makes it nice and soft and the texture of the carpet is extremely soft and easy on your skin. It also offers improved cargo protection with the non-skid surface.
Worrying about damaged finished on fragile items is something I don't have to do any longer with the Bedrug. These fishing reels and rods are over $1,000 a piece and have a very thin anodized finish that would easily be damaged by any other bedliner.
Bedrug products are my favorite bedliner!
For more information click the logo below. You can also order a free sample