2000 Ranger with rebuilt title? Good Deal? First truck
05-07-2015
Member

Join Date: May 2015
Location: Miami FL
Posts: 1
2000 Ranger with rebuilt title? Good Deal? First truck
---
Hi Ranger enthusiasts!
Im looking to get a truck for work, and have decided on a Ranger! I think I have decided on a black ranger XLT 4 door 4x2 with 108,000 miles on the odo (confirmed by car fax). It also has a camper shell which is something I would want for my line of work.
However the car has a rebuilt title. The pictures say it was a rear end injury and only the truck bed was replaced. He sent me these pictures
The current owner bought the truck to bring back to puerto rico but found out that the parts are very expensive there. Because he was planning on bringing it back he put a bunch of new parts in and on the truck:
"BRAND NEW SPRING
NEW FRONT LIGHTS
BRAND NEW HEADLIGHTS
FIVE BRAND NEW TIRES
NEW PAINT JOB
BRAND NEW STEP"
He is a painter so he changed the color to a metallic black. Its actually kind of a cool paint job (in my opinion)
He is asking $4800.
These are pics I took when I went to check the car out.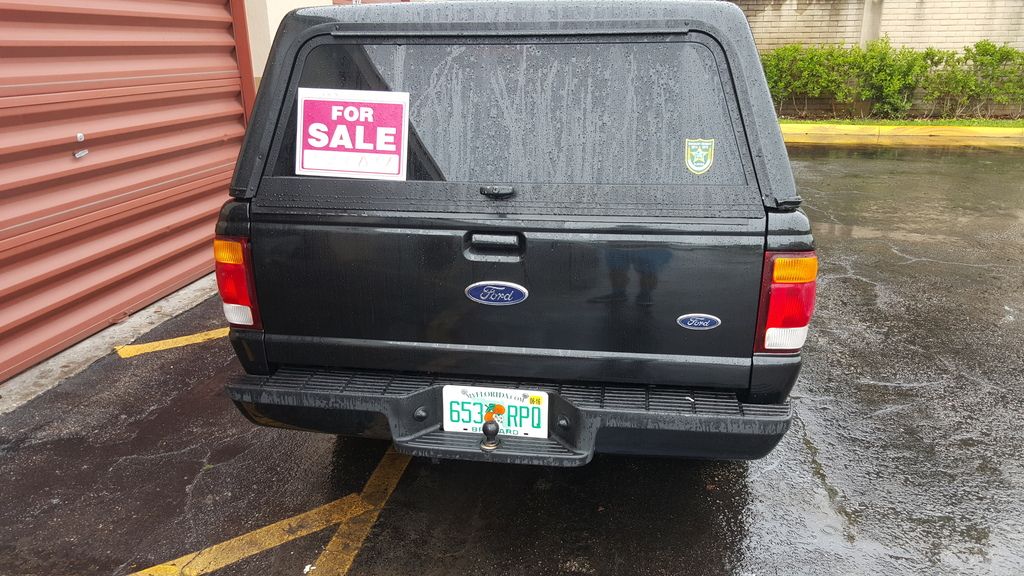 Im planning to take it to a mechanic to get it checked out but I want to hear your opinions on the value/risk/ or if you see anything apparently sketchy.
Thank you all.
Xavier
---
Last edited by reeferX; 05-07-2015 at

11:31 PM

.
05-08-2015
$4,800 for 2000 Ranger 2WD in Miami is at the very very top end of the price range, and with a rebuilt title.........I would pass.

Just looking on craigslist Miami a 2000 Ranger 2WD 4 door V6, very clean, with 100,000 should be about $3,500-$4,000 with clean title

I don't see any issues with the repair job he did, painters are very detail oriented.
Checking 4 wheel alignment would be first check for me.
If you want it then offer him $3,000 and see what he says, if he doesn't budge then walk away and know you did the right thing



And just as a heads up.........you will either love owning a black vehicle or you will hate it, lol.
Black vehicles only look good right after you wash them, never look good after you drive them.
And in the Miami sun........................
---
Last edited by RonD; 05-08-2015 at

10:55 AM

.
Thread
Thread Starter
Forum
Replies
Last Post
General Ford Ranger Discussion
General Ford Ranger Discussion
General Ford Ranger Discussion