What mods?
11-27-2015
Member

Join Date: Nov 2015
Location: west wyoming
Posts: 4
What mods?
---
I am new here and wanted to show off my ranger a bit and maybe get some ideas on what mods I can do!
Here's the truck let me know what you suggest to do. ALSO if anyone knows what color this truck is please tell me. I have yet to see another ranger that is this exact color.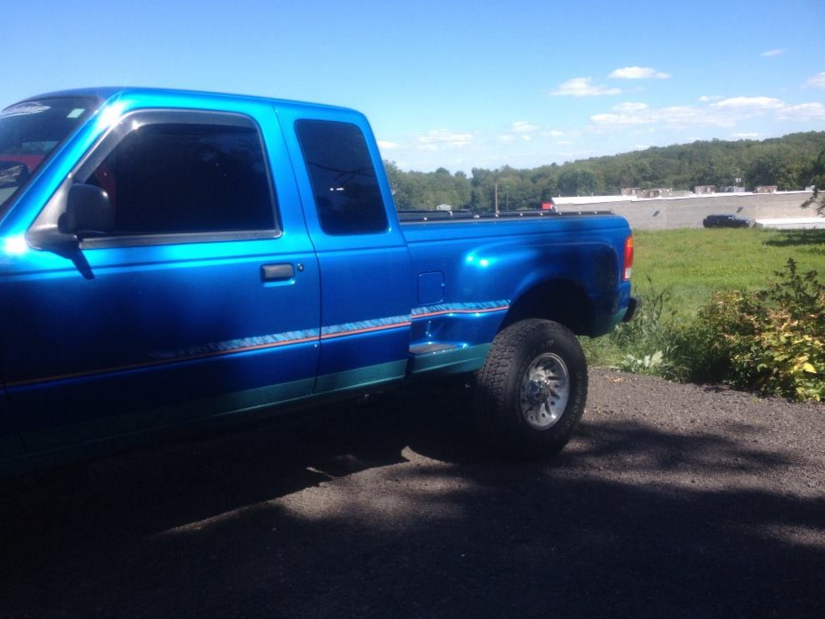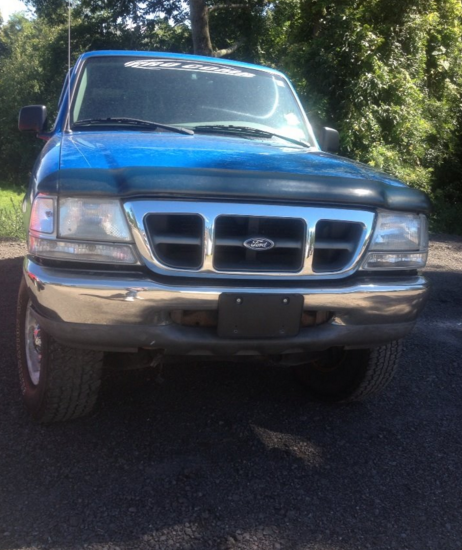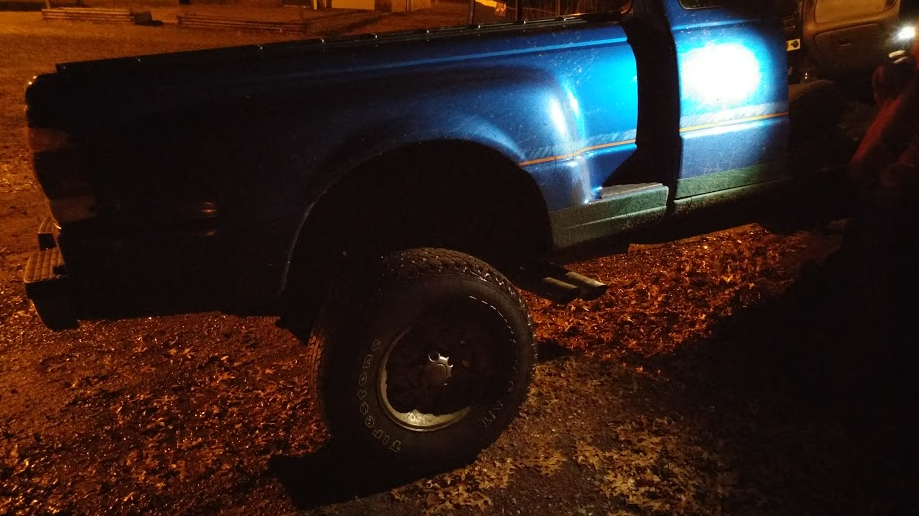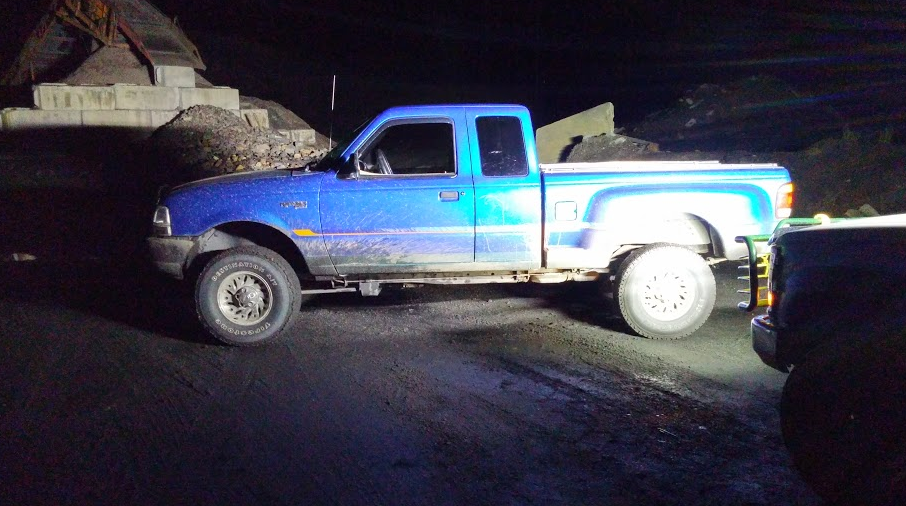 06-08-2016
Member

Join Date: Jun 2016
Location: Norwalk iowa
Posts: 5
I'd buy a new set of fiberglass fenders personally I've never liked the type of fenders currently on your ranger but at fiberwerx.com they have a all new set with new grill and hood for only $850 and a couple different styles
06-10-2016
Assuming that's a ford color, I want to say it's Bright Island Blue. Considering the very bottom of the truck is a different color along with the center stripe going on, I'm going to say that's a custom paint job. If I'm not mistaken, not exactly a paint expert, but I think Bright Island Blue wasn't available on the Ranger until 2001.

Also, a mod suggestion: 06 Mirrors. I installed a set on mine (brand new, 40 bucks) and the difference is incredible. Not only do you get a larger view but they're also the break-away style, so if someone bumps into your mirror it doesn't knock it off its adjustment, unlike the mirrors you currently have (and I previously had). A supporting mod for those mirrors is a set of blind spot mirrors. I got a set at walmart for four bucks and with some adjusting, it completely eliminates the one blind-spot the Ranger has.

Of course the expo overhead and full length consoles are worthy options as well. Plenty of info can be found on those around the web so I won't bother going into detail here. The how-to sections on here also contain some mods worth considering.

If you have a good budget, a fiberglass powerdome hood is also a very worth while investment. Optionally you can continue swapping parts with an 01-03 header panel swap along with a bumper, or even go newer with the 04 and up look, or mix and match too like I've done. If you're really daring, you can also do an explorer front end clip swap, but you gotta be good at grafting panels and whatnot for that.

Anyway, welcome to the forums and I hope you enjoy your stay here.
10-15-2017
it appears that any mirror from 96-05 should drop in with no issues. I prefer the 06 mirrors, which can be made to fit with a simple modification that takes less than 20 minutes. There's just a riser that needs to be cut off of the mirror, then the 'studs' threaded back in. They're available in both power and manual, as well. Look on rockauto for good prices on new ones.
10-16-2017
Is the upgrade from '02 mirrors to '06 worth it? If only $40ish for new (Ford?) that's not bad at all.
10-16-2017
Totally worth it. The surface area of the mirror is bigger, and allows you to see a wider view of what's behind you. Plus, they just look better.

$40 won't be new Ford mirrors though. They'll be aftermarket replacements, probably from Kool-Vue.

You can also get textured and paint match versions as well.
10-17-2017
The 06 mirrors are only 'drop in' for 06-11. To make them fit on earlier models, a modification has to be made.

The mounding studs (x3) need to be removed. They just thread in, but a pair of pliers may be needed to get them started loose. Remove them and set them aside. Next, get out some kind of cutting tool (I used a dremel) and cut off the 3 risers that the studs screwed into so that they're flush. You'll see what i mean when you have them in your hands, but I'd be happy to clarify if needed.

Once they're gone, clean off any burrs however you see fit and thread the studs back in, making sure they're tight but being careful not to strip the threads out. Once this is done, they can then be installed as normal.
10-17-2017
You're welcome. It really is dirt simple.
Thread
Thread Starter
Forum
Replies
Last Post