2007 Ranger Sport 4x4 Build
12-24-2017
Member
Join Date: Dec 2010
Location: montreal, quebec
Posts: 13
2007 Ranger Sport 4x4 Build
---
Hi All, so I finally found myself a good deal on a 2007 Ranger extended Cab sport 4x4 with a blown transfer-case.
Some of you may have seen my silver 2002 Ranger regular cab around the forum before, but if not here are a couple pictures of her;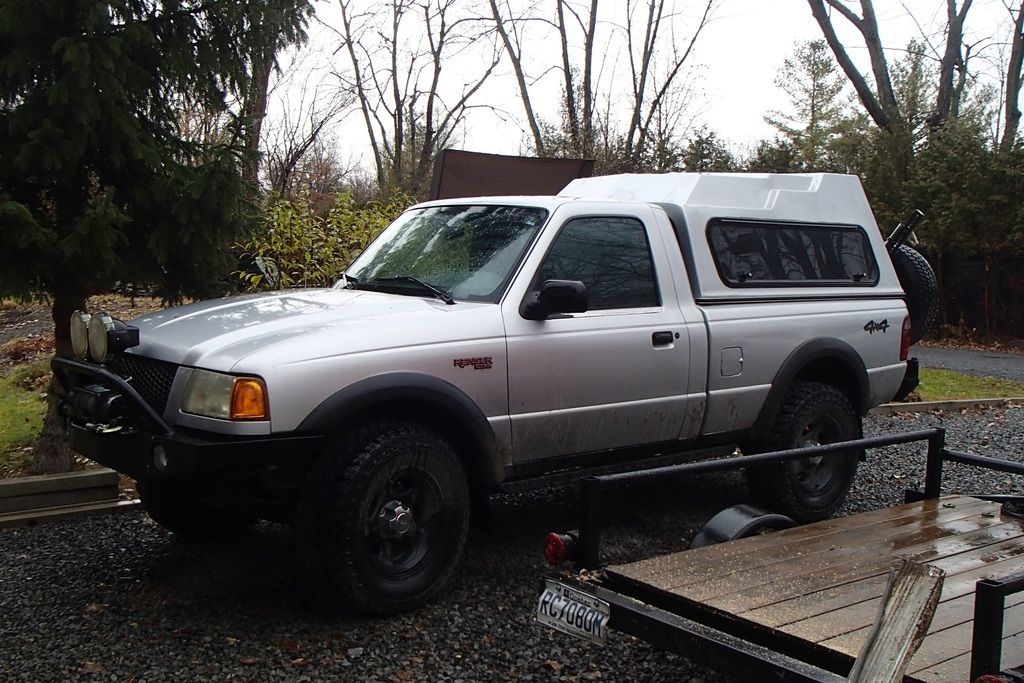 Plans are to go along the same route ; (lift, tires, bumper, front and rear lockers, cb, etc.)
This time planning to build myself a rack and get a roof top tent eventually.
This will be my Fishing/camping/hunting/motocross hauler/boat hauler so it can't be TOO out there as far as modifications, much the same as the 02.
Just want a comfortable road-trip rig, that will still be very capable off-road as my 02 has never disappointed.
Stay tuned for more details in the next week or two!
01-02-2018
Member
Join Date: Dec 2010
Location: montreal, quebec
Posts: 13
And so it begins! Slowly but surely.
I got the step-bars taken off and the transfer-case out the other day.
What a PITA that was. I could get maybe one tenth of a turn at a time on the two bolts up top, so it took a little while in the freezing cold. Thankfully they were not seized. Got myself a 13mm gear wrench, so hopefully install will be a bit quicker.
It's been so cold around hear lately averageing between -20 and -30 celcius (-4 and -22 farenheit) the past week I haven't been motivated to work in my freezing cold garage.
It's starting to warm up a little bit, so tomorrow night I hope to get my new used transfer-case in, driveshafts mounted back up and then start working on the suspension.
This time decided to buy actual torsion keys because I don't like the amount of bolt that's pushed in when the T-bars are cranked with stock keys. I'm curious to see if it will ride different at all than the other ranger with cranked stock keys (it shouldn't)
I'll also install my extended shackles.
Stay tuned!
01-07-2018
Member
Join Date: Dec 2010
Location: montreal, quebec
Posts: 13
Update;
- Transfer case is in
- Shackles are on and torsion bars have been cranked within reason.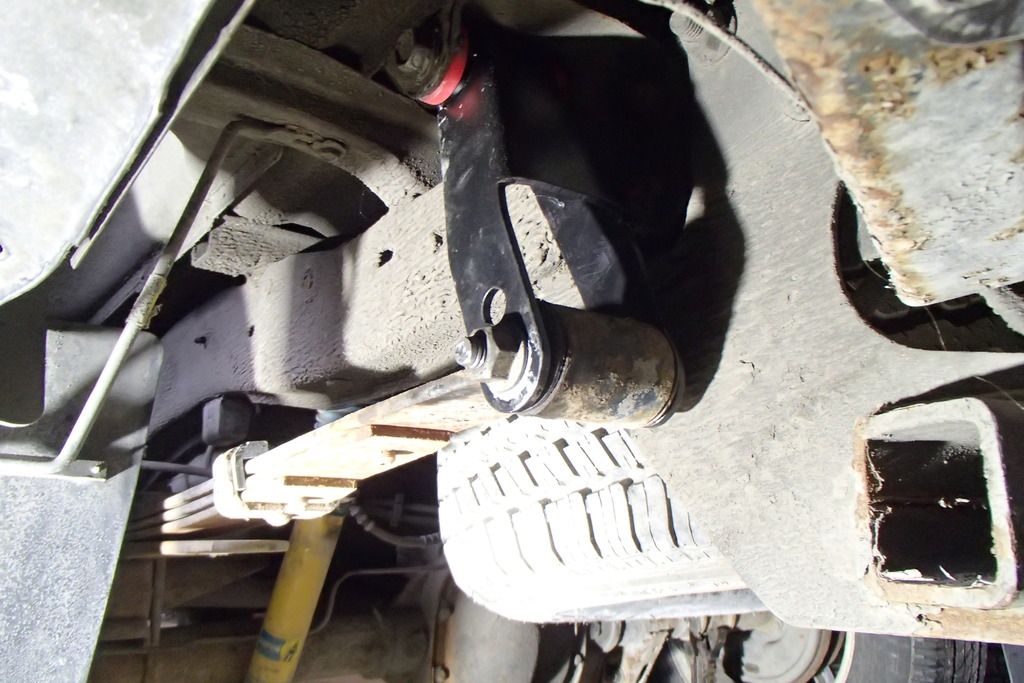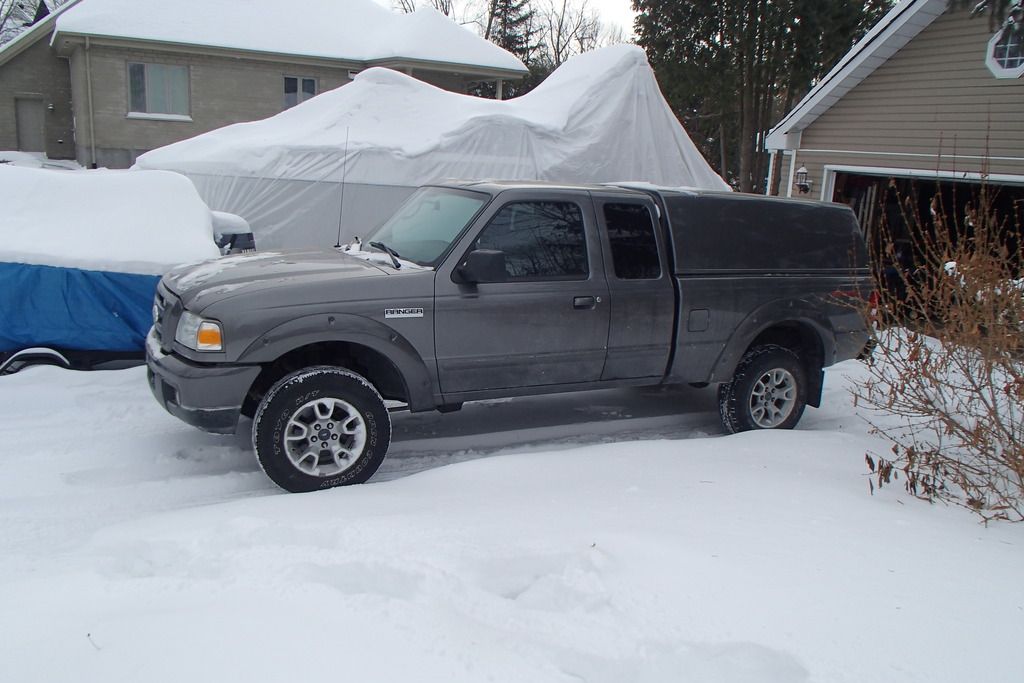 Looks a little bit meaner now.
I bought some Swivel head gear wrenches to reinstall the transfer-case and I'm so glad I did! It made a bolt that previously took almost an hour to uninstall take around a minute to reinstall. Well worth their weight in gold!
Next up is a major interior revamp.
I bought the truck despite the state of the interior, knowing I could get it back to being presentable (itís actually really just the seats that are in terrible shape, the rest will clean up nicely)\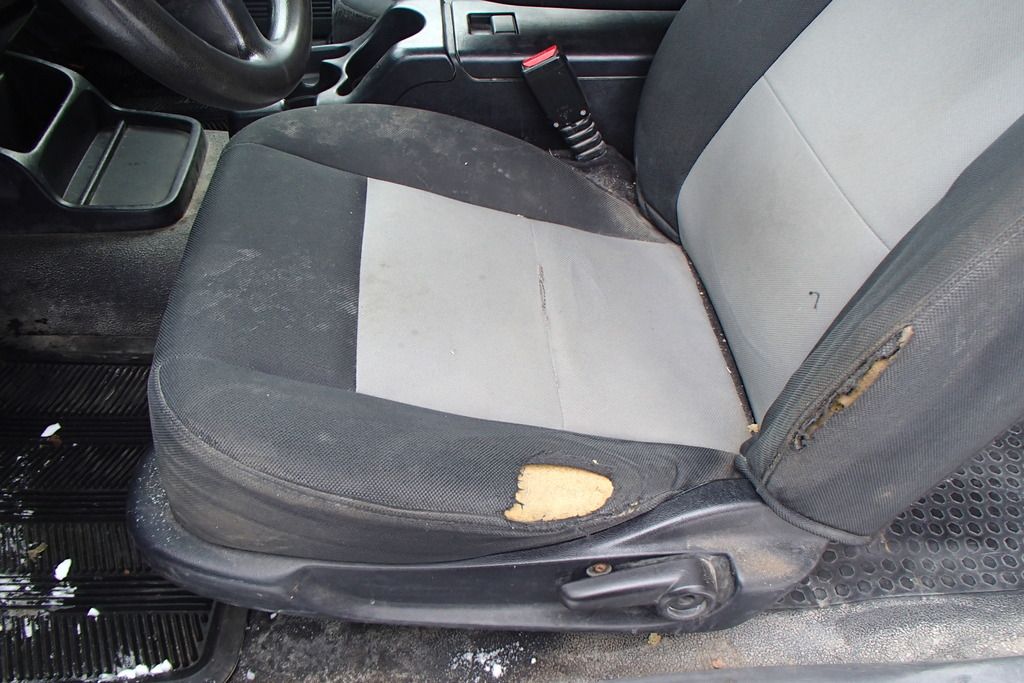 I got a hold of some seats from an 05 ranger in much better shape, not perfect but will do the job nicely , pics to come.
I will be replacing the buckets with what can only really be referred to as "Bench-Buckets", not really a bench seat, but also not really a bucket.
I will be cleaning the entire interior, installing these seats, and installing a kenwood radio/speakers. Can't wait!
After that will move on to body lifting, installing the Duratracs from Danger Ranger, and building a set of bumpers.
Stay tuned!
01-14-2018
Member
Join Date: Dec 2010
Location: montreal, quebec
Posts: 13
Alright , update time.
1. Received my Radio and Speakers the other day :D
- Kenwood KDC-BT372U CD player with USB input, bluetooth etc.. Matched with Kenwood KFC-C6895PS 6"x8" 3-Way speakers all around.
Was able to get a great deal on the deck/install kit on Crutchfield.ca, and a great deal for the speakers on Ebay.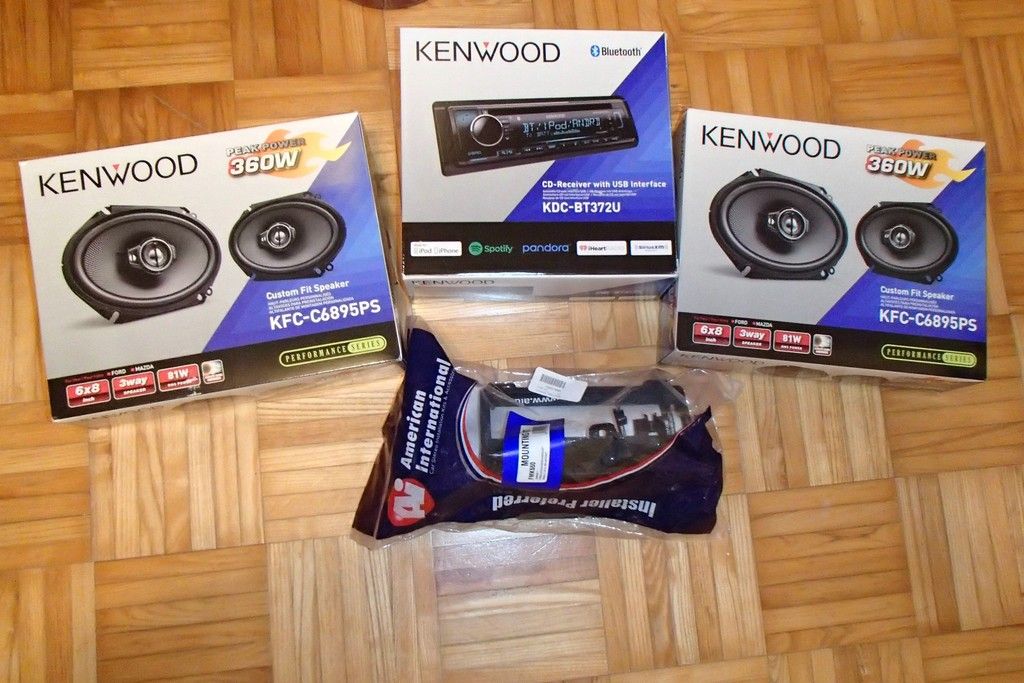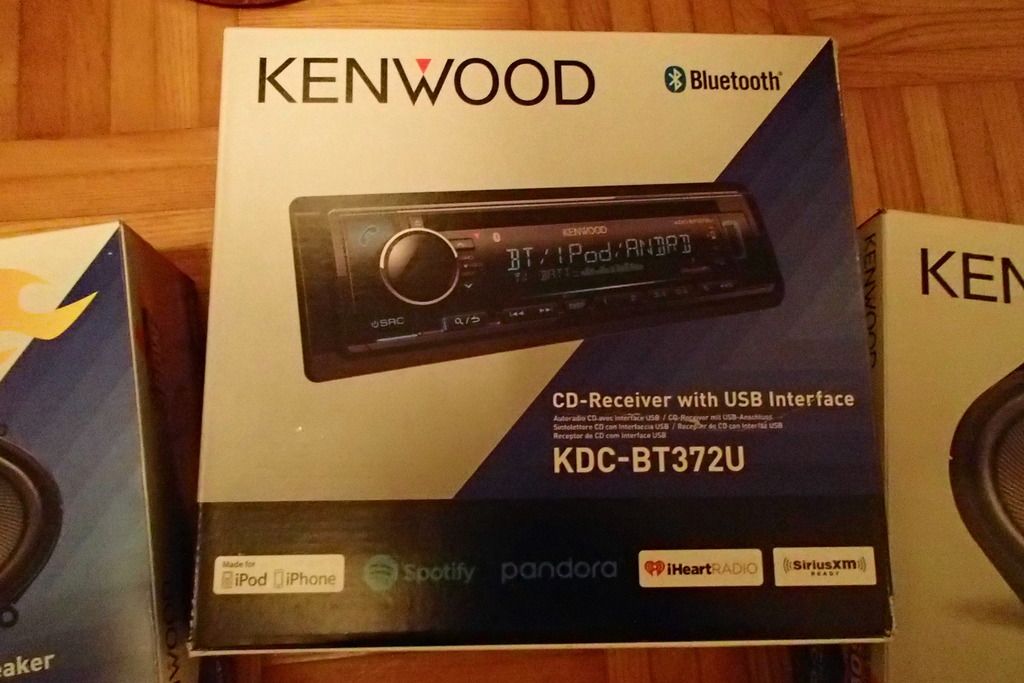 I don't plan on going crazy with audio, just wanted something a little cleaner sounding when turned up than stock and able to play music off a USB drive. Bluetooth connectivity was very much welcomed as well.
2. Cleaned up the junkyard seats that I picked up from an 05 ,the passenger side is like new, where as the driver side still has a few small stains.
I think I can still clean it up some more, but for now I at least don't feel like I'm getting dirty every time I touch it.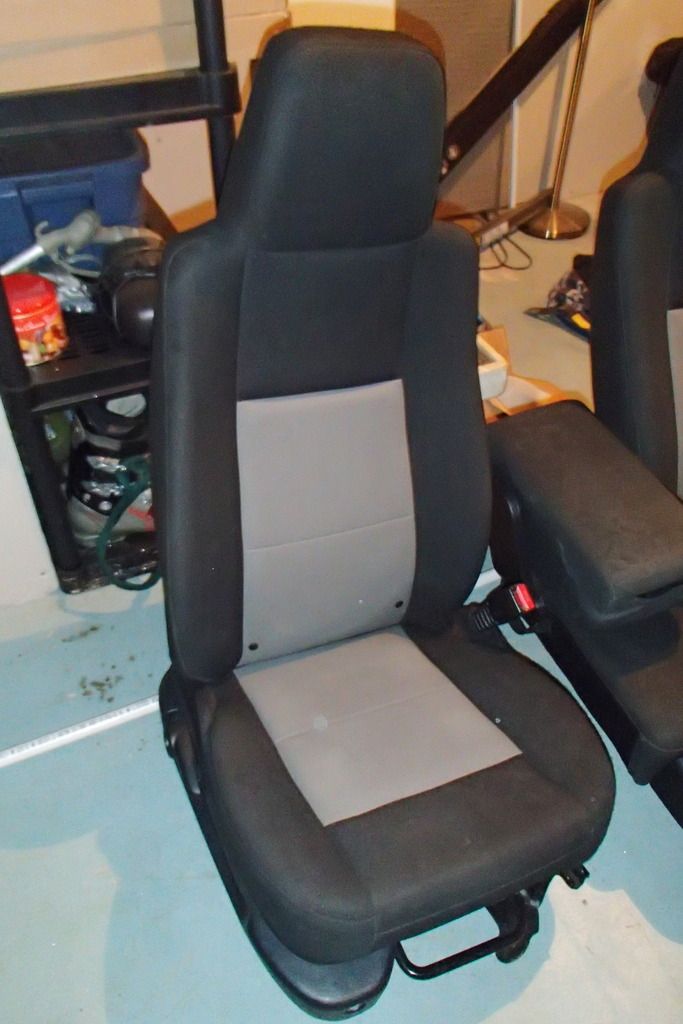 I will need to transplant the seat wiring harnesses from the 2007 seats as they are different, but it shouldn't be too big a deal. The main difference is the presence of a passenger load sensor for the passenger airbag.
3. Washed down the whole interior and started prepping it for the new speakers/radio and replacement seats.
The Stock radio is out,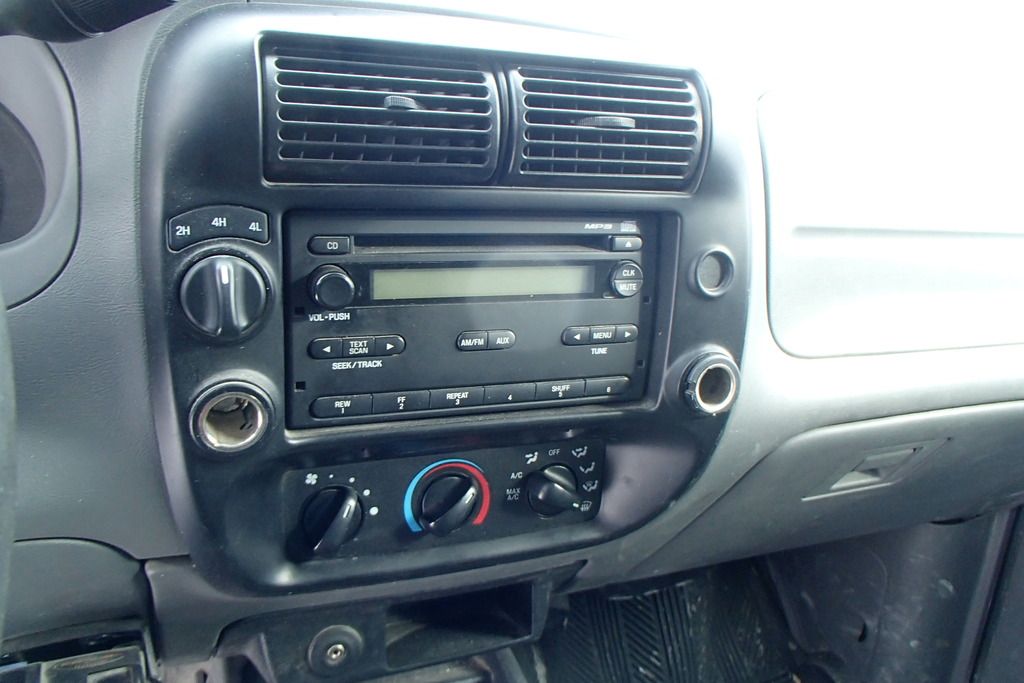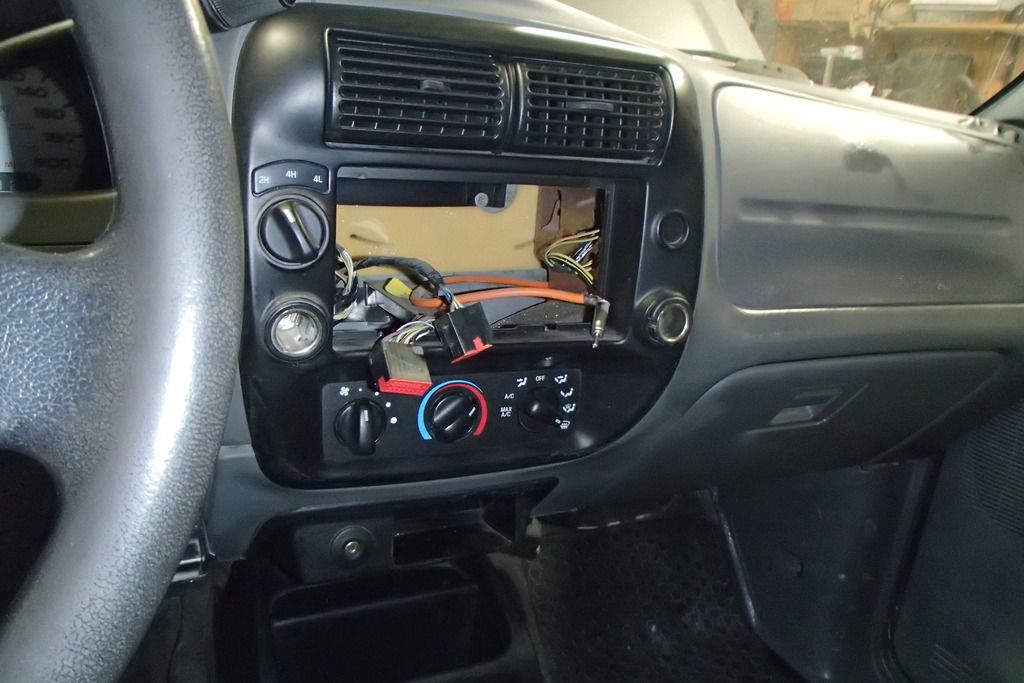 Door panels are off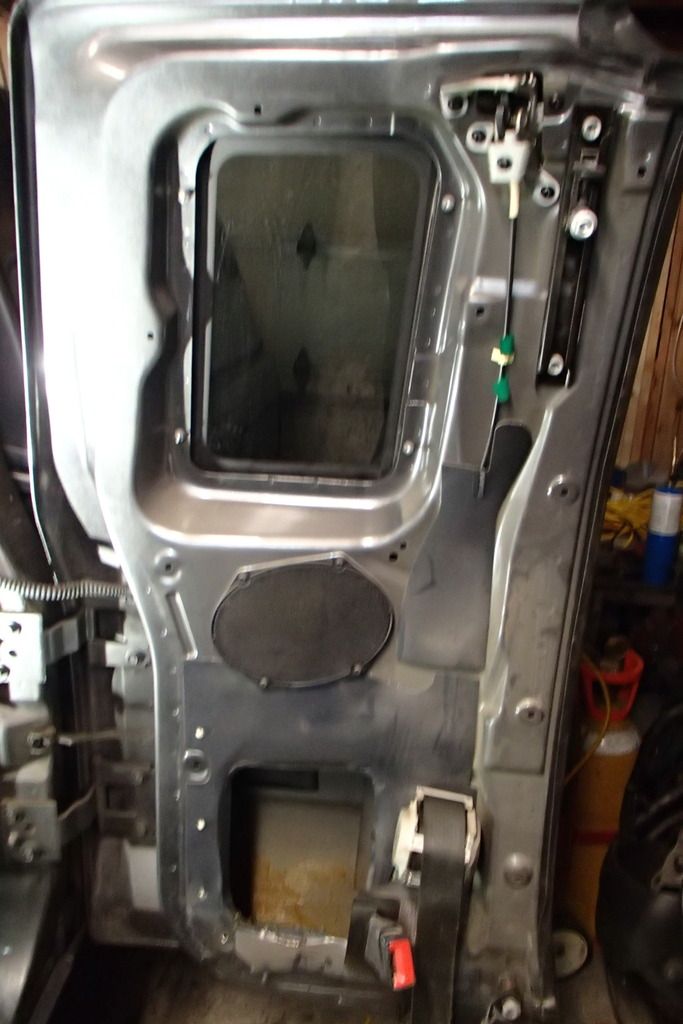 Front seats are out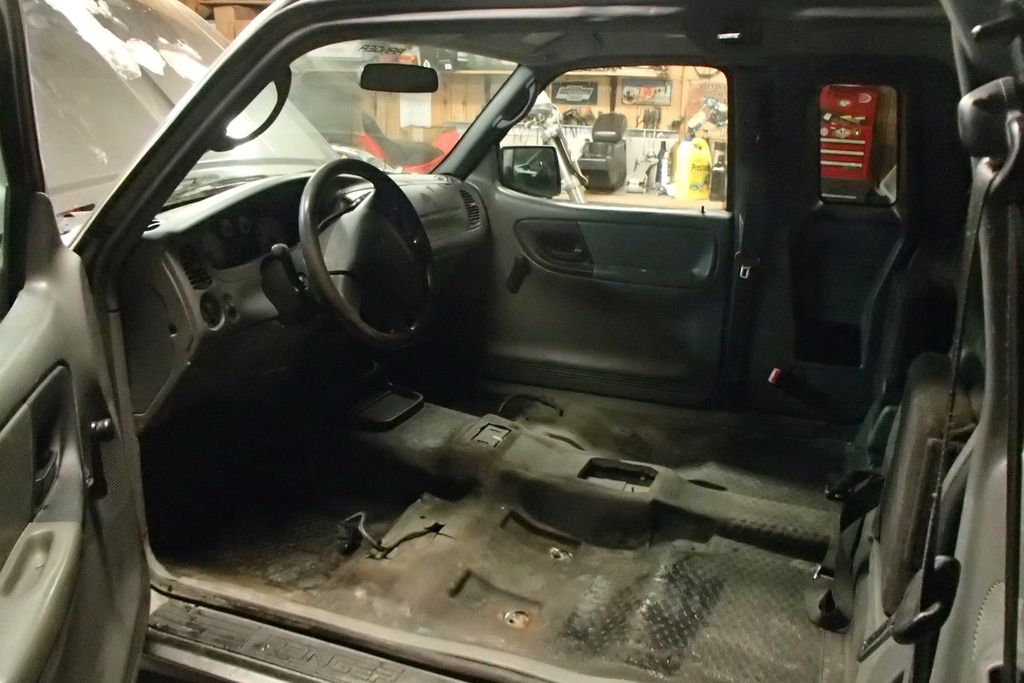 I ran into an issue however that I didn't expect. When I removed the center console (which will not be going back in) I realised that there were two large square cutouts in the vinyl floor for the console mounting... I wasn't expecting this, I just expected a couple small bolt holes. I will have-to get a replacement vinyl floor from a non bucket model ford ranger to fix this issue. I also noticed the jump seats were starting to tear in some areas, so I'll be on the lookout for some replacements. I don't need the interior to be perfect, but I at least need it to be presentable with no rips/tears.
Next up, I will be removing the jump seats and vinyl floor in preparation for their replacement, and starting the body lift.
I hope to be able to get the body lift done this week so I can hopefully start driving the truck by the end of the month, then start the real modifications.
I also have-to remember to start taking pictures with an SLR instead of my small point and shoot, as I keep having blurry low light pictures!
01-29-2018
Member
Join Date: Dec 2010
Location: montreal, quebec
Posts: 13
Well, got a lot of work done this past week! 3" body lift is complete, and I honestly can say I'm in love with the look, I couldn't be more satisfied.
For anyone doing a body lift on a ford ranger, the performance accessories kit is very good. Was only missing one extension for the gas tank vent hose (one in the kit didn't fit) and I think one nut was missing for the front bumper bracket.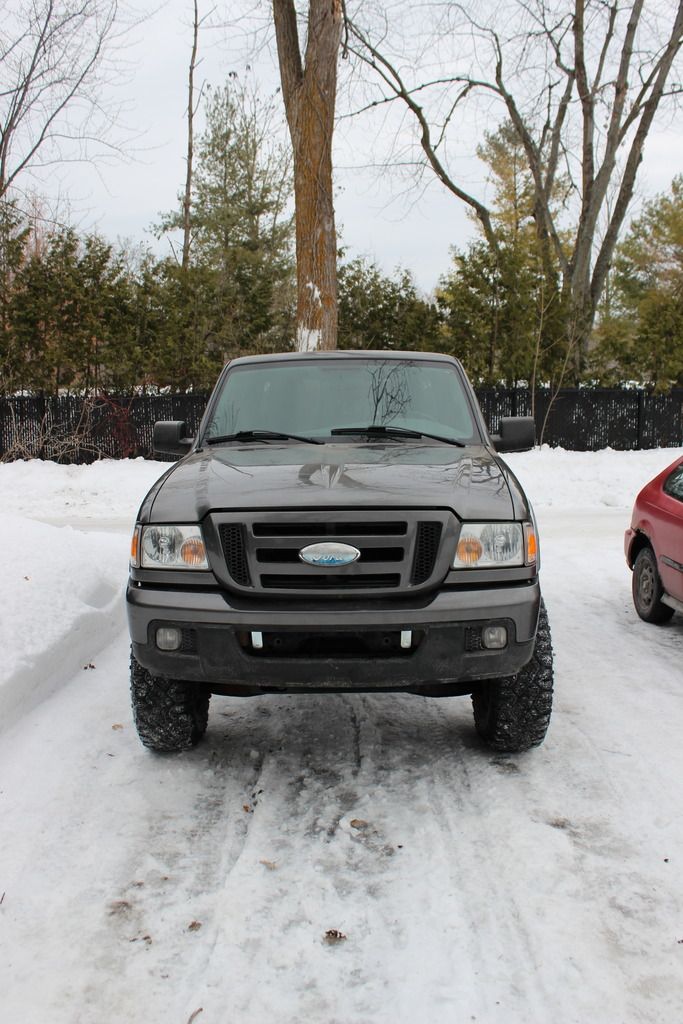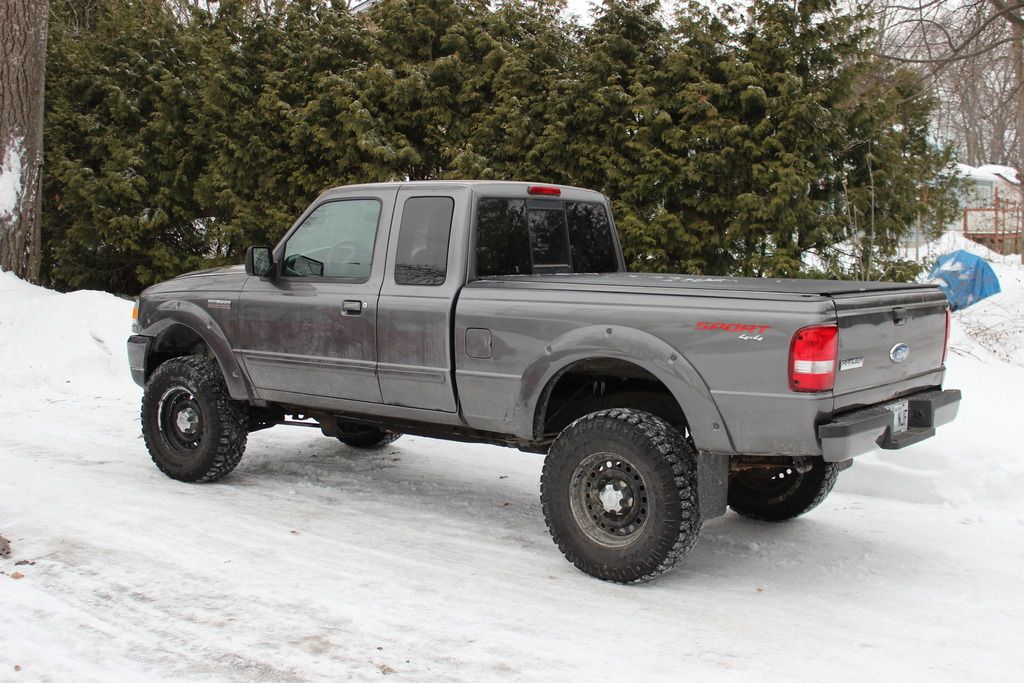 As you can see, I also swapped over my winters from the silver ranger, as well as my wheel spacers. As I said before, loving the look and the lack of tire rub when reversing.
I just have-to modify my tow hitch so I can put it back on. otherwise it would be hanging down like crazy.
Interior is also complete, installed my Kenwood radio/speakers, vinyl floor from a non bucket 2009 ranger, new used (05) drivers seat, passenger seat, and rear jump seats.
Basically all the fabric interior has been replaced with pieces in better shape. Will get some pics once I've cleaned it up a second time.
For anyone swapping in pre 2007 (or 2006, not positive) seats into a newer vehicle, it's a little bit of work to make sure you don't end up with an airbag light.
2007 and newer vehicles have a balloon style weight sensor in the passenger seat for the airbag, as well as a bit different wiring in the drivers seat (there is a seat limit sensor for if the seat is too close to the dash in newer models)
To use older seats in these trucks, the guts of the passenger seat must be swapped over.
This requires the old passenger seat be dismantled, the seat belt latch taken off, and anything related to the weight balloon taken off.
You then need to take apart the older seat (removing three sides of the seat cover), drill two holes for the controller, mount everything up like the old seat, and insert the balloon.
You can then put things together and everything will work just fine. I've heard of some people simply taking the balloon , rolling it up and ziptieing it so there's always pressure on it, but I wasn't too keen on this idea.
For the drivers seat; there are two options, either switch the rails over from the current seat along with the seatbelt latch and related wiring, or leave the older rails, switch over the seat-belt latch/wiring, and just ziptie the limit sensor out of the way.
I chose this route as I didn't feel it was too much of a safety concern, and didn't feel like taking the seats apart at the time.
Unfortunately I didn't take any pictures along the way, but if anyone is planning to do this, the hardest part is removing the seat covers without damaging them.
02-08-2018
Keep up the great work! Sub'd
Thread
Thread Starter
Forum
Replies
Last Post
Interior, Exterior, Electrical, & Misc.
Interior, Exterior, Electrical, & Misc.